Have you just completed your 10th, the first board exam? Now you must be thinking after completing 10th grade, what's next? Certainly, this is your first and most important academic milestone towards your career in future. Therefore, it is normal to be overwhelmed and confused about whether to choose senior secondary or opt directly from a long list of vocational or skill development courses in the area of your interest. No doubt, the choice is difficult but "sometimes even the smallest decision can change our future forever" – Kerry Russell. In this blog, you will explore a comprehensive list of courses after 10th standard from which you can choose the option that is aligned with your area of interest.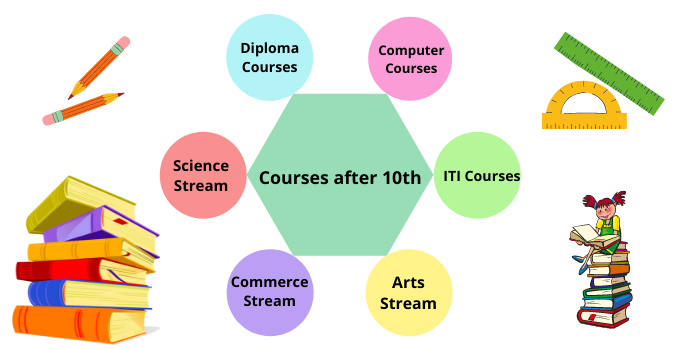 Before diving straight into a wide list of courses after 10th standard, let's understand different streams and combinations after the 10th first.
How to choose the right stream after 10th standard?
After completing 10th grade, choosing the best stream in 10+2 may be a cakewalk for some but can be challenging for other students. Ideally, you should do your own research first and also take help from other people who know in and out of that particular stream such as career counsellors, teachers or even your seniors. Then, compare the results of your research on different parameters of which most important is your own interest and abilities then also consider recent trends, curriculum and career perspectives.
The main three streams include Science, Commerce and Arts or Humanities with a variety of combinations of different subjects.
Science – Chemistry, Physics, Biology, Mathematics, Computer Science (Optional)
Commerce – Finance, Economics, Accountancy, Statistics, Mathematecis, Business Studies, Information technology.
Arts (Humaities) – English, History, Political Science, Geography, Home Science, Economics, Fine Arts, Sociology, Psychology, Physical Education
If you want to become a doctor you can opt for a PCB combination (Physics, Chemistry and Biology) and if interested in research or engineering then PCM or PCMB (with Math) is more appropriate. Whereas, students who want to make their career in banking, accounts and finance can opt for Commerce stream.
Doing regular studies may not be enough in this fast-competitive world therefore doing an additional course that enhances your professional skill and give you practical exposure can be a boon for students. Here, we will explain various course options and the detailed list of courses after 10th standard one can choose from.
What are the different Courses Options after the 10th?
Most students naturally progress to secondary education or 12th after their 10th. Moreover, they have to choose from various streams such as Science, Commerce or Arts (Humanities) according to their strengths, interest and career goals. These streams can help students to focus on particular subjects that lay the foundation for their higher studies and career in future. However, some students also enroll in professional courses apart from their regular studies either part or full-time such as:
Diploma / Certificate Courses
Polytechnic or Engineering Courses
ITI or Vocational Courses
Paramedical Courses
Computer Science / Information Technology Courses
Tour and Travel / Hospitality Courses
Business Courses
Foreign Language Courses
It is necessary to analyze every option carefully by checking current trends, curriculum, mode of delivery and future prospects to make a well-informed decision. In addition, you can also go for the counselling option from school or take help from career counsellors or consultants online or near you. Right guidance is crucial, as it's common among students to get misinformed and end up making wrong decisions. Hence, take your time to decide than regretting later. Here is a list of courses after 10th standard that can make your search journey a bit easier and smoother.
How courses after 10th can shape your career path?
After the 10th you can go for long-term or short-term courses, they can be either part or full-time and can be done offline or online. Whatever you choose, should suit your interest, which makes all the difference in the end. To stay ahead of the competition and unlock your true potential, these professional courses are in great demand. You can continue your mainstream studies along with these short courses can equip you with all the necessary tools that you might need to be future-ready. Here are some top advantages to do short-term courses after the 10th standard: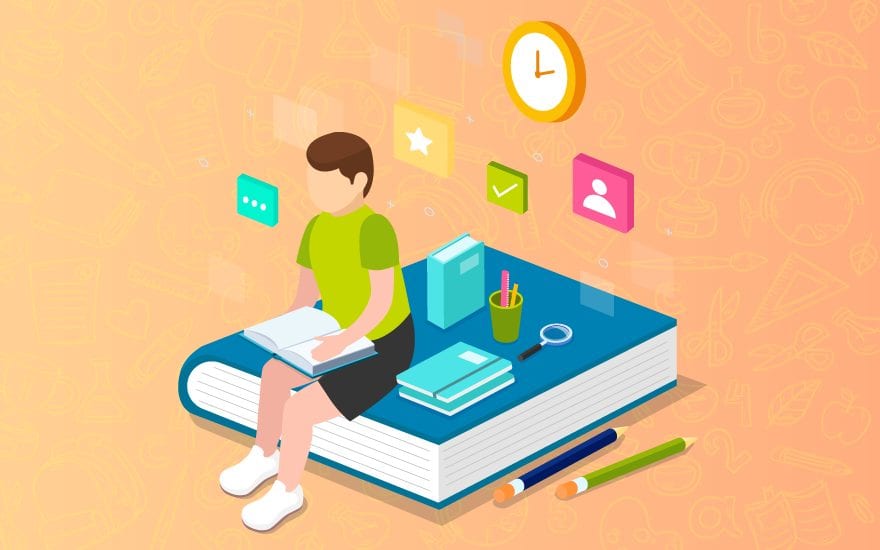 Need less time to complete and can be done simultaneously with the regular studies
One can spend more time on the hobbies and learning new skills
Get practical training and industry exposure that sharpen the professional skills
Diverse career options and a wide range of employment opportunities
The courses can also help children financially with further studies and career options
More affordable as compared to other degree courses and make your resume stand out
Professional Diplomas / Certificates
These are short-term courses conducted by different educational institutes and polytechnics in various technical and non-technical fields. Depending on your interest in 10th, results in 10+2 and the scores you get in the entrance exam you can opt for a suitable diploma for you. A diploma generally takes 1-3 years to complete and imparts theoretical as well as practical knowledge. After completion, you can take up an entry-level job or directly enrol in the second year of a graduation program in your respective field.
Engineering (mechanical, civil. etc.)
Graphic Design
Software Testing
Fashion or Textile Design
Web Design and Development
Hotel Management
Journalism
Photography
Psychology
Elementary Education
Digital Marketing
Data Entry Operator
Office Automation
Computer Teacher Training
Fine Arts / Applied Arts
Printing and Publishing
Physical Education
Library Science
Electronics and Communications
Biotechnology
Dairy Technology
Make-up and Beauty
Bakery and Confectionary
Information Technology
Instrumentation Technology
Food Technology
Interior Designing
Event Management
Animation and Multimedia
Hotel Reception and Bookkeeping
Business Management
Cyber Security
Hardware and Networking
Call Centre Management
Financial Accounting
Beauty Culture and Hair Dressing
Painting and Drawing
Script Writing
Fire Safety
Ceramic Technology
Cosmetology and Health Telecommunication
Polytechnic or Engineering Courses
Polytechnic courses are technical diplomas in engineering which can be completed in a span of 3 years after your 10th grade. These professional courses are in great demand nowadays and can be a great option for you if you are interested in math, manufacturing or production. These courses can directly allow you to take admission in the second year of graduation in B.E (Bachelor of Engineering) or B.Tech (Bachelor of Technology).
Mechanical Engineering
Civil Engineering
Electrical Engineering
Chemical Engineering
Computer Engineering
Electronics and Communication Engineering
Automobile Engineering
Software Engineering
Aerospace Engineering
Biotechnology Engineering
Instrumentation Engineering
Metallurgical Engineering
Production and Industrial Engineering
Agriculture Engineering
Textile Engineering
Power Engineering
ITI courses after 10th standard
ITIs or Industrial Training Institutes comes under the category of post-secondary schools constituted under the DGT (Directorate General of Training) and other Government ministries. After enrolment, these institutes provide knowledge and technical training in the industrial sector to the students. After completion of the course, students undergo rigorous training of a year or more to gain practical exposure.
Medical Technician
Lab Technician
Dental Lab Technician
Carpenter
Goldsmith
Domestic or Industrial Painter
Building Maintenance or Constructor
Excavator (mining) Operator
Mechanic Repair and Maintenance
Plastic Process Operator
Electrician
Plumber
Rubber Technician
Mechanic (instruments, electronics, motor vehicle, machinery or hardware etc.)
Weaving Technician
Tourist Guide
Hospitality and Catering Assistant
Baker and Confectioner
Computer Operator and Program Assistant
Tailoring (cutting and sewing)
Human Resource Executive
Leather Goods Creator
Animation and Multimedia Specialist
Beautician and Spa Therapy
Office Assistant and Secretary
Computer and programming Assistant
Photographer
Secretarial Assistant cum Stenographer
Information Technology
Tour and Travel
Web Designer and Computer Graphics
Digital Marketing
Airline Crew (steward)
Fitter and Welder
Front Office Assistant
Insurance Agent
Footwear Developer
Music Production
Domestic or Corporate Housekeeping
Data Entry Operator
Radiology Technician
Driver (light or heavy motor vehicle)
Tool and Dye Maker
Fireman
Fashion Design and Technology
Footwear Developer
Garment Construction
Medical and Paramedic Courses
These are one of the most popular short-term certificate and diploma courses that can be done after completing 10th or 12th standard. To enrol in the paramedical courses, students should have science stream/subjects in their class 11th and they also need to clear respective entrance exams. Medical science is advancing day by day so does the scope of these courses, especially in the rapidly growing healthcare sector. Moreover, in a country like India there is a huge gap between the current and actual requirements of paramedics, therefore, these courses ensure a bright and promising future in this industry. Furthermore, these courses are of short duration and much more economical as compared to other medical courses such as MBBS etc. with great better employment opportunities.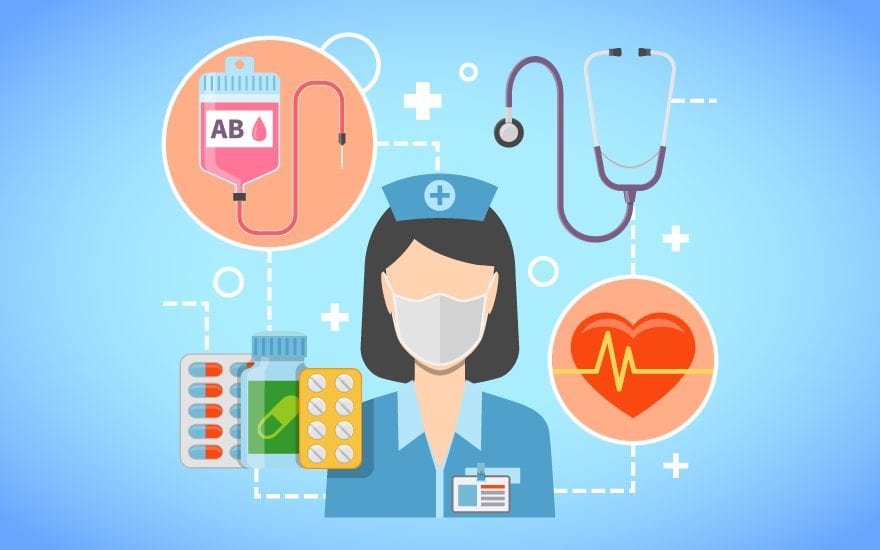 Radiology (X-ray) Technology
CT or MRI Technician
Dialysis Technician'
Medical Laboratory Assistant
Operation Theater Assistant
Nursing Care Assistant
ECG Technology
Dental Mechanics
Physiotherapy
Clinical Research
Anesthesia Technology
Hospital Administration
Physician Assistant
Critical Care Technology
Child and Maternal Health
Pharmacy
Home Healthcare
Health Information Technician
Ophthalmology
Medical Record Technology
Medical Coder
Public or Rural Health
Medical or Scientific Writer
Orthopedic Technology
Occupation Therapy
Naturopathy and Yoga Science
Information Technology
Information Technology (IT) has become one of the emerging fields in this digital era. It is a study of systems to store, transmit, retrieve and manipulate data. This technology is used in various fields such as healthcare, e-commerce, business, education, transport and governance etc. which makes it the perfect choice for those who are interested in computers and related fields.
Data Science and Analytics
Cybersecurity
Information Technology
Hardware Networking and Information Security
Computer Application
Social Media Management
Graphic and Web Designing
MS Office Course
Advanced Excel Course
3 D Animation
Search Engine Optimization (SEO) and Marketing
Foreign Language Courses
In today's fast-growing economy global trotting for business or pleasure has become a new norm. Studying a foreign language can provide a wide range of employment opportunities in India and other countries from an executive to a managerial level. Students are learning different languages at the school level as well as basic and advanced level courses with their graduation and post-graduation.
Japanese Language Course
Italian Language Course
List of Other Courses
Tour and Travel
These courses are great opportunity for someone who is interested in exploring world, different food or cuisines. If yes, then you can choose from wide variety of specialized courses available in this field.
Food Technology
Hospitality Management
Front Office/Reception Management
Food and Beverage Production
Hotel Management and Catering
Business related courses
If you want to start your own startup or business either offline or online mode or combination of both, then the courses given below definitely help you achieve your goals.
Soft Skills and Communication
Social Media Marketing
Business Management
Digital Marketing and E-Commerce
Search Engine Optimization (SEO)
Retail Management
Banking and Finance
Advanced Program in Leadership in the Digital Era
How to choose the right course from a list of courses after 10th standard?
Know your Interest – Don't choose any course under the pressure of your family, friends or peer. Find out the stream or area of your interest first whether it's science, medicine, commerce, arts etc.
First of all, make a detailed list of courses offered in the field you're passionate about with all the relevant details such as mode, duration, fee structure, and placement opportunities.
Compare and analyze every aspect of the courses and know the prospects. While doing your research keep your mind open and have a backup plan in place.
Take help from career counsellors or people from the same profession and ask your queries and clear all the doubts to make a wise decision.
Choose a course that is aligned with your interest, dream and passion. Most importantly, don't doubt your skills and never give up on your dreams.
What are the Other Basic Requirements of these Professional Courses?
As discussed above, there is a sweeping list of courses after 10th standard one can pick from. Most of these courses have basic eligibility of passing 10th with minimum 50% marks. There may be a written entrance exam also to get admission, however, it's not applicable for all the courses.
The duration of the course may vary from 6 months to 3 years depending upon the type of course. The fee structure also varies from institute to institute depending upon whether it's private or government and the facilities it provides. It may range from 5 thousand INR to 5 lakhs or more. During the course and after its completion most of the students get extensive training or internship to get practical exposure. After this training either students can continue their further studies or directly apply for jobs in their receptive fields.
What is the Scope of Skill Development Courses After 10th standard?
Professional and skill development courses after 10th can provide great employment opportunities. After completing the course, students can either start a job in their respective fields or take admission directly into bachelor-level courses for further studies.
With these additional skills applicants get an edge over others and usually get better packages in the early stages of their careers. Many companies hire diploma holders over regular or basic degree holders because they have practical knowledge and experience. So dream big, work hard and make it happen but don't forget to take help whenever you need it..
Suggested Reading
List of Courses after 10th Standard
Frequently Asked Questions (FAQs)
What should I do after my 10th standard?

The first and foremost important thing is to know your interest, strengths and skills and choose your 10+2 stream and professional course accordingly. There is a wide array of short and long courses available in every field which you can pursue along with your regular studies or enrol directly. The common options are polytechnic or engineering courses, foreign language, information technology (IT), business, paramedical, ITI, tour and travel.
Which field or stream is good for me after 10th standard?

It's normal to feel overwhelmed and confused while choosing the right stream after completing 10th. You can take help from your parents, family, elder siblings or even online/offline career counsellors to make a conscious decision. After completing 10th in your senior secondary you usually come across three main streams that include Science, Commerce, Arts or Humanities with a combination of different subjects. You can choose your stream according to your interest and career goals.
How should I decide the best course for me along with my 10+2?

There is a comprehensive list of courses after 10th standard you can choose from. These certificate or diploma courses are short-duration, cost-effective and can be done online or offline simultaneously with your regular studies. These courses can improve your professional skills and provide you with practical exposure or training in the relevant industry.