Human resource management, or HRM, is a tactical approach that manages employees and the entire work culture. The main aim of an effective HRM is to encourage employees to work more efficiently. That increases the productivity of an employee to accomplish individual and organizational goals. A happy, satisfied and productive employee is a valuable asset to any organization. For that reason, all organizations emphasize hiring the right talent and keeping them engaged. In this article, we will understand all the important aspects of HRM.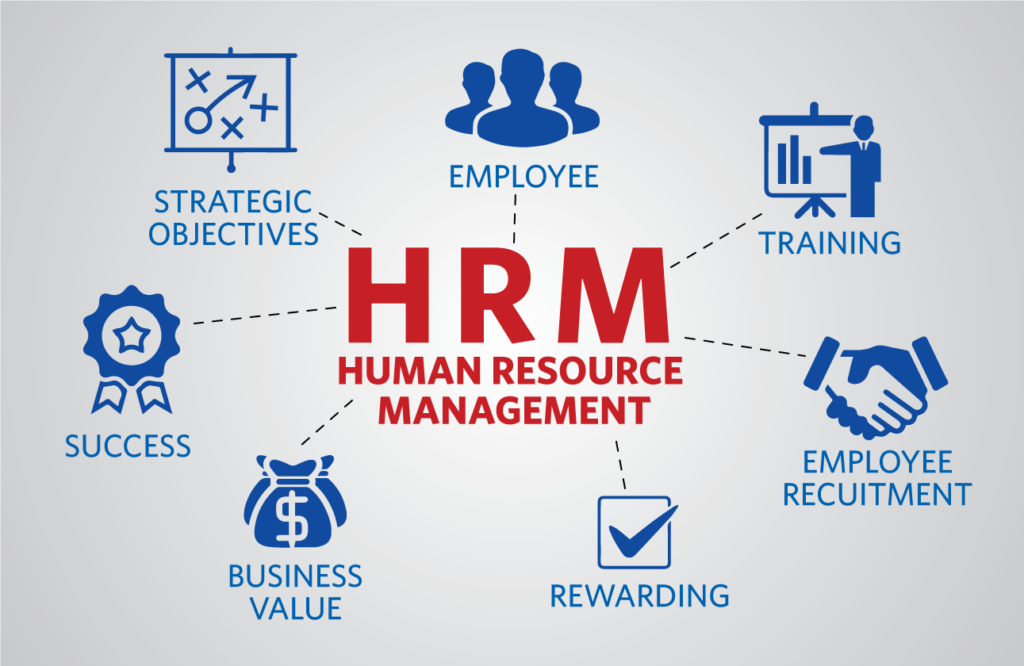 People are the greatest resources and a driving force to the success of any organization. Therefore, the people who manage the people are equally important. Human resource management (HRM) in any organization deals with managing and helping their employees in all aspects. HRM involves recruitment, coordination, allocation, compensation, motivation, development and training of the staff among other roles. Let's discuss human resources importance, career options, roles and responsibilities in detail.
Why Human Resources are Important for any organization?
A company is similar to a human body if one part goes haywire then other parts will start to suffer. It can't run without the help of a human, therefore, the people in any organization are the most important part – crucial to its performance. An organization is as good as the people who work in it. Hence, to improve the performance of any company and its people HRM plays a crucial role.
HRM knows the value of good employees and what "human capital" they can bring to the table. Therefore, companies nowadays use human resource management to understand the needs of their employees, and also boost their confidence, job satisfaction and performance.
Employees who gets support from their employers are more motivated, follow work culture and are more inclined towards meeting organizational goals. They are more likely to participate in on-the-job training and mentorship programs to enhance current skills and develop new ones to excel and boost job satisfaction. Happy, healthy and motivated employees are an asset, have better retention and work at their best potential.
Key Characteristics of Human Resource Personnel
HRM works through a team of dedicated and experienced HR professionals who manage the day-to-day work of HR-related functions. The size and roles of the team may vary from organization to organization from HR manager and coordinator to learning and development specialist.
HRM manages the entire life cycle of an employee right from recruitment to employee performance evaluation, compensation, training and development, growth and appraisals and preservation of the health and safety of the employees. To become a successful HR professional one should possess both personal and technical skills/knowledge. Some important characteristics are given below:
Good communication
Team building and management
Sourcing and recruiting
An employee onboarding and retention
Employee recognition and engagement
Workflow designation
Performance evaluation
Compensation strategies
Project management
Conflict management
Computers and HRM software
Customer service
Safety and labour law compliance
Training, personal and professional development
Main Roles and Responsibilities of Human Resource Management
1. Employee Recruitment
An effective strategy to find and hire the right talent is a foundation of human resource management. The right candidate with proper training can add value and become an asset to an organization. This process starts with identifying the talent gaps and ends with hiring the right people that fit the desired role. The most important stages of this process are: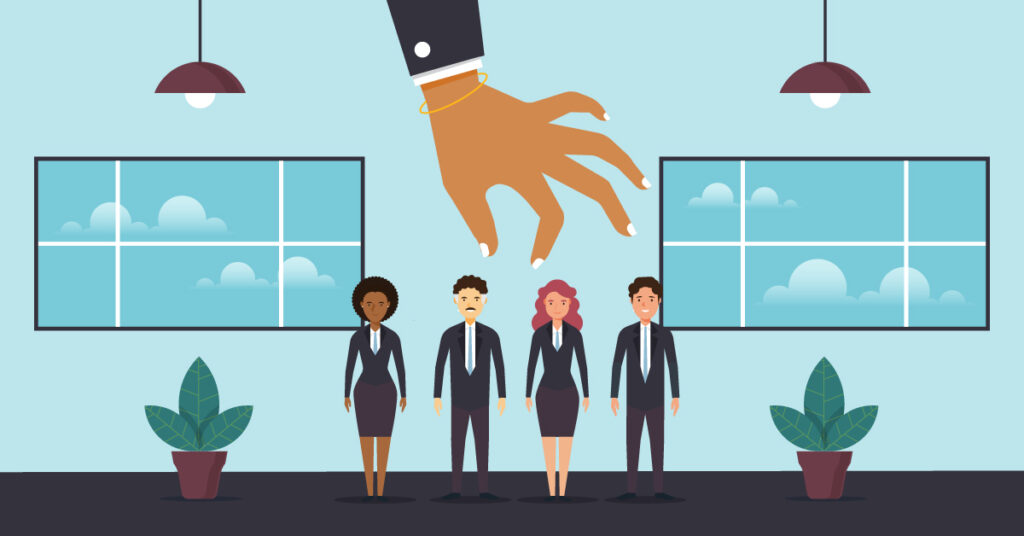 Job Analysis – it involves identifying the qualification, experience and key responsibilities of a given job role and specifying them in a job description (JD). This JD helps a candidate to understand the job requirement and apply for them. This description also enables HR to find the right candidate that fits the job role.
Sourcing – This includes different ways a potential candidate can apply for a job. HR can do sourcing through advertising the job role internally or externally. For this purpose, they use different platforms such as newspapers or online portals like LinkedIn, Indeed, Naukri etc.
Screening – Many candidates may apply for a particular job, however, the organization can't hire all. Therefore, screening becomes crucial to evaluate the qualification, professional experience, competency and talent of the candidate.
Selection – Candidate resumes and performance in the personal and/or written interviews (online or offline) can help to shortlist final candidates. After the final selection next process is onboarding and helping new employees to settle down and become a productive members of the organization.
2. Employee Onboarding
It is another crucial role of human resource management. Employee onboarding or orientation can help candidates with a smooth transition in the company. It is a process of telling new employees about the company's mission, vision, rules, policies and functions. Orientation also helps make them ready with the necessary skills and knowledge to perform their task efficiently in the organization.
Human resources (HR) use different tools and techniques to educate their employees. Some of the examples are lectures, presentations, meetings, videos, and team-building activities.
3. Performance Evaluation and Appraisals
Human resources (HR) also motivate their employees to work more efficiently and reach their true potential by giving them timely feedback. HR discuss the key performance indicators (KPIs) with their employees in detail on which evaluation is being conducted. HR also discuss the scope of improvement and challenges an employee is facing and provides them with possible solutions.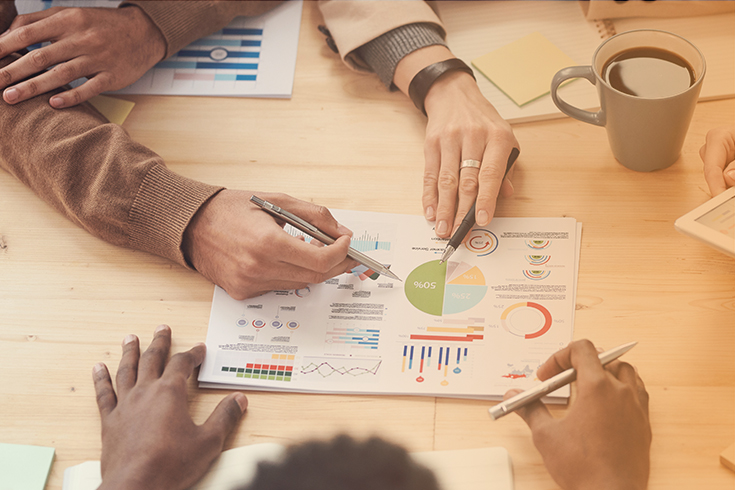 Evaluation – Human resource management (HRM) also keeps a track of the performance of each employee and assesses gaps if any to conduct training programs. This employee data can also help HRM to develop a merit-based system that is used for appraisals and promotions. Different methods to gather data of employees include self-appraisal forms, surveys, and interviews with the candidate, colleagues and manager.
Compensation – It is not only related to salary but also other benefits an employee is eligible such as commission, time off, travelling, food, health or housing allowances, personal loans, work flexibility, reimbursements and other perks. They also deal with full and final settlement after an employee leaves the company or retire also manage pension fund, gratuity and bonus etc
4. Employee Training and Development
It includes activities done by HR to improve the productivity of individuals, teams, departments and the organization as a whole. Getting support for personal and professional growth and feeling valued in an organization is on the wish list of every employee. Human resources (HR) conduct different training programs for the holistic development of each employee including on-the-job training, conferences, workshops, certificate programs for new skill development and more. Human resource management (HRM) help employees to transition into new place adapt to new changes, policies, technology or system updates and improves career opportunities by keeping up with recent trends.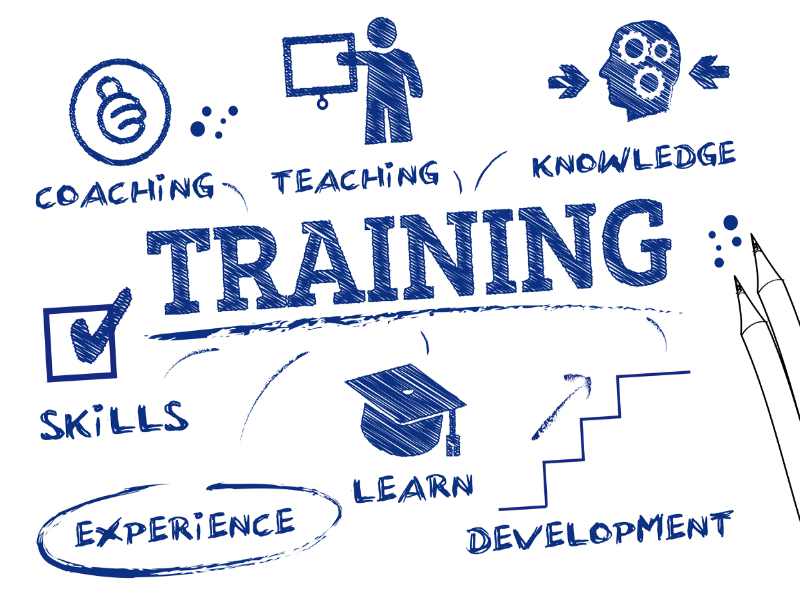 It is important to understand that improving the current workforce through training and development programs is far more economical than hiring new employees. Therefore, after hiring a qualified and skilled candidate HRM make all the possible efforts to retain those employees. HR also ensures that employee needs are met and that they continuously get opportunities to grow and develop.
5. Safe Working Environment
The importance of health, safety and overall well-being of an employee is paramount for the Human resource management (HRM) of any organization. Safety is not only a physical attribute but it also consists of other important aspects such as discrimination, harassment, bullying, threatening or any other biased practice which can impact the employee in any way. Safety also involves training employees on how to escape or protect themselves during any calamity such as fire or earthquake. It also includes protecting the personal information of employees and following labour laws to protect their rights at the organization.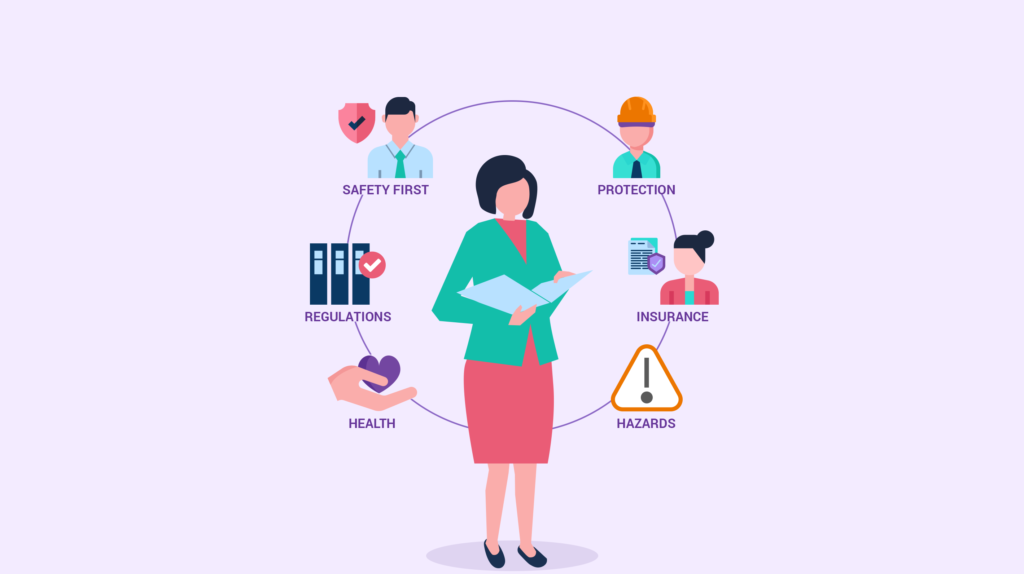 There are many techniques, through which HR ensures the safety and security of their employees such as CCTV cameras, zero tolerance policies, restricted access to confidential data, internet rules etc. Overall HR helps to create a vision and action plan for a healthy working culture in an organization.
6. Dispute Management
Where there are people, disputes or conflicts are bound to happen. In such cases the role of human resources (HR) becomes very crucial, they act as a mediator and resolve problems immediately and effectively before things get out of hand. They hear the resentment of both parties, assess the root cause and come up with an acceptable solution and resolve the issues promptly.
7. Managing Rules and Regulations
Human resource management deals with various laws and rules within the company such as labour law, workplace discrimination, sexual harassment, employee wages and benefits, health and safety etc. HR ensures every employee from the junior level to the top management level understands and abides by these laws and rules.
8. Staff Reduction
It is difficult but also an important part of human resource management to advise an organization if the reduction is required – a layoff or performance-based termination. However, HR ensures the entire process is fair, transparent and smooth for an employee as well as the company. HR individually then sits with the employee, manager or other senior members as required to explain the termination process, severance or benefits if included.
A Career in Human Resource Management
Human resource is an emerging field these days with various job opportunities at all levels. However, most entry-level positions required graduation or post-graduation in human resources or relevant fields. However, you can earn specific certifications to master your area of interest within the vast field of Human resource management (HRM). There are different programs one can opt from to develop specific skills, knowledge and qualification. Additionally, with relevant experience in HR one can smoothly transition into different higher positions within or in different organizations.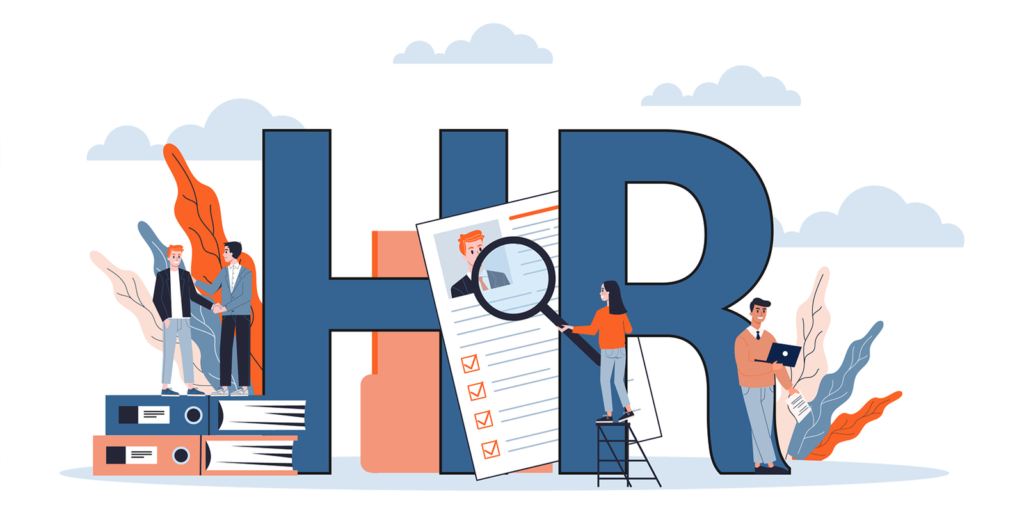 Human Resource Management can be a lucrative career for qualified and experienced candidates. If you are someone who is planning to make a career in the HR field then here are some career options you can consider:
1. Human Resource Assistant or Executives
The main responsibility of an HR executive is to support and help their managers with various administrative functions. The role and responsibilities of HR professionals at this level may include:
Writing job descriptions (JD) and HR reports
Searching potential candidates and shortlisting
Scheduling interviews, meetings and training
Sending employment-related emails or contracts
Maintaining the work calendar and coordinating training
Maintaining employee records (performance, absence etc.)
Payroll processing, compensation, increment records
2. Recruitment Professionals
These professionals are on either the manager level (such as recruitment or placement manager) or an executive level as a coordinator. The prime role of recruiters or also called headhunters is to find and select qualified candidates for available work positions. Other roles of a recruiter may include:
Work with HR executive to identify vacancies
Highlight roles and responsibilities of any position and write JD
Creating ads and posting the job ads on different platforms
Source, screen, take interviews and shortlist candidates
Negotiate salary, prepare paperwork (offer letter, contracts etc.) and reports
They usually get suitable profiles of candidates from different online and offline platforms such as applications, job sites such as Naukri, Indeed, social media like LinkedIn and other professional networks. They work either on a salary basis or on a retainer where they may get some percentage of hired employee compensation.
3. Human Resource (HR) manager
HR or human resource managers are also known as generalists and are responsible for internal and external HR-related matters of the company. These professionals act as a link between the director or top management and the executive level. The main roles and responsibilities of an HR manager are given below:
Looks after the recruitment process and supervises recruiters and executives
Plan, supervise, assess and regulate HR plans, procedures and activities
Handle compensation, appraisals, training, benefits and grievances
Maintain employee databases, relationships and reports
Monitor regulatory compliance, budgets and payrolls
Develop policies and guidelines to keep up with best HR practices
4. Training and Development Manager
They help and support employees through training, education and career planning. These professionals plan activities like orientation or onboarding sessions for new employees and organize workshops or training programs for existing employees for personal and professional development. Other roles for this position include:
Prepare and review training materials such as PPTs, booklets or manuals
Collaborate with internal and external trainers or experts and agencies
Motivate employees to learn new skills and update them with recent trends
5. Employee Relationship Manager or Specialist
Every organization wants a harmonious relationship between the staff and the management for a smooth workflow and a healthy environment. They deal with employee grievances, conflicts and other sensitive issues. In such situations, HR professionals also support and counsel them and come up with appropriate solutions.
Act as a bridge between employees or labour unions and the management
Find effective ways to resolve complaints and disputes between workers
Take feedback and suggestion to improve employee relations
6. Director of Human Resources (HR)
It is the person who manages the overall function of the human resources department including recruitment, compensation, appraisals, promotion, training, termination and other important aspects. They are also involved in budget management and ensuring the safety, health and wellness of the employees. Other roles and responsibilities include:
Develop plans and policies for employee welfare and benefits
Supervise all HR activities, performances, initiatives and strategies
Guide HR to resolve all employee feedback, complaints and conflicts
Participate in all company staff and management meetings as the face of the HR
Handle external service providers for employees such as transport, food, health, training etc.
7. Vice President (VP) of Human Resources (HR)
In some organizations, the VP is also referred to as Chief Human Resources Officer (CHRO). As a top member of the HR department VP is closely associated with all strategic decisions of the organization. The VP or CHRO is in charge and supervises every aspect of human resource management and reports directly to the CEO of the company. However, to work in such a senior position, good experience (at least a decade) is required to have in-depth knowledge of HR functions and to develop skills to handle sensitive and critical issues.
Closing Remarks
Those days are gone when HR was only involved in the hiring and firing process, nowadays human resource management is the most essential part of any organization. It plays a vital role in business function and the company's long-term growth and development. HR professionals are also involved in any crucial business meeting or strategic planning of the organization, so that, the company can function seamlessly as one unit.
Whether you are just a beginner who wants to build a career in HR or have experience of many years, you can always add more skills to your resume. Various online platforms like Henry Harvin and Coursera can help you to improve your management skills and give you an edge over others. Henry Harvin is the world's #1 upskilling and reskilling Institute with over 600 courses. By enrolling on an HRM course like Certified Human Resource Professional (CHRP) from Henry Harvin you can gain knowledge, boost your confidence and ensure a successful career in this field.
Suggested Reading – Human Resource Management (HRM)
Frequently Asked Questions (FAQs)
What is Human Resource Management (HRM)?

HRM is all about the management of the workforce or employees of any organization. It involves recruiting, onboarding, training, retaining and motivating employees to support the company's mission, vision and goal.
Why Human Resources (HR) is Important?

An Human Resource professional can make positive difference in the life of any employee right from the beginning. He/she can assist employees wherever required, resolve workplace issues and conflicts and help them develop professionally and become more productive.
Why one should pursue a career in human resource?

Human resources (HR) has gained a lot of popularity over a few years and it is considered one of the most well-respected, fulfilling, responsible and stable career options, especially among women. As an HR professional, you can influence the direction of any organization through your people management skills that ensure better job satisfaction. Most jobs in HR have handsome salary packages and regular working hours that may help to maintain a healthy work-life balance.