Reviews

Informative course & amazing experience
Hey Everyone, I did my Digital content Writing Course from Henry Harvin and the instructor alloted to us was Priyanka Bhasin. She is an amazing teacher with a wide knowledge of her subject matter. I really enjoyed studying with her and other batchmates. The best thing about her is that she patiently answers each and every doubt of all the students. Also, Henry Harvin's learning portal is user friendly. I would recommend this course to everyone who is looking for a career in Digital Content Writing.
Thank you Priyanka Ma'am & Henry Harvin!

Priyanka Bhasin-CDCW
Learning Experience With Priyanka Bhasin Mam in CDCW course-
It is really very nice experience in learning so many things with mam about content writing. Actually I am a beginner for writing but by the end of this course, Mam has given me a confidence in learning writing concepts.
Thank you Mam for being our trainer.

The sessions have been very…
The sessions have been very interactive, engaging, and up to the mark. This could not have been possible without Priyanka Maam's execution. She has put in lots of effort to make each session interesting. She has been very patient with each of us when it came to resolving our queries and has been very encouraging. She has been an excellent mentor. Highly recommend her and this course to whoever is looking to upgrade their skills in content writing.

Ma'am Priyanka Bhasin content writing
Priyanka Bhasin ma'am from content writing one of the best educator i went through. All her classes has been very interesting interactive and impressive. It has been a great opportunity to learn from her with clear prospective.

From Content Writing Course
From Content Writing Course, I learned many new terms, ways of writing, and the importance of identifying niches.
The trainer is facilitating the class in practical ways like providing hands-on experience (creating a website).
---
Preface
Henry Harvin Content writing Course Reviews. career privilege for many individuals with enormous opportunities. During the corona pandemic, content writing has become a significant and prominent domain and remedy for maintaining the source of income for many individuals. Also in today's internet epoch where information usage is at its peak, it has ripened out vital to meet the demand for good content writers.
Highly literate was speculated to be good content writers, but in the current days the situation has changed and anyone with a basic degree can endeavor a content writing career. since the quality of content, is of utmost importance for a good content writer. Many companies are standardized in search of good content writers and elevate their marketing strategies of companies.
The companies providing content writing jobs epitomize in all domains of content writing like website content writing, legal writing, product description, articles, blogs, editing, proofing, e-book writing, emails, brochures, flyers, case studies, travel writing, medical writing, and many more.
The content writing course offers career opportunities in various appeals from web content writing to creative content writing, from scriptwriting to freelancing. The field is very certain to explore and experience for interested individuals. once the writer gains a certain experience in the respective field of writing they can get into pursuing a job in content marketing.
The institute's providing content writing courses is increasing massively because of the demand for content writers in the market. consequently, we have come up with a blog that brings forth complete information and all aspects of one such institute which is a prime in conveying online and offline content writing courses. This blog is evolved on factual Henry Harvin reviews and Henry Harvin content writing course reviews. choosing the best content writing program is as essential as selecting Content or Creative Writing as a career. Several training institutes provide content writing courses, but the best writing course that fits us isHenry Harvin's content writing programs running in India.
Henry Harvin Writing Academy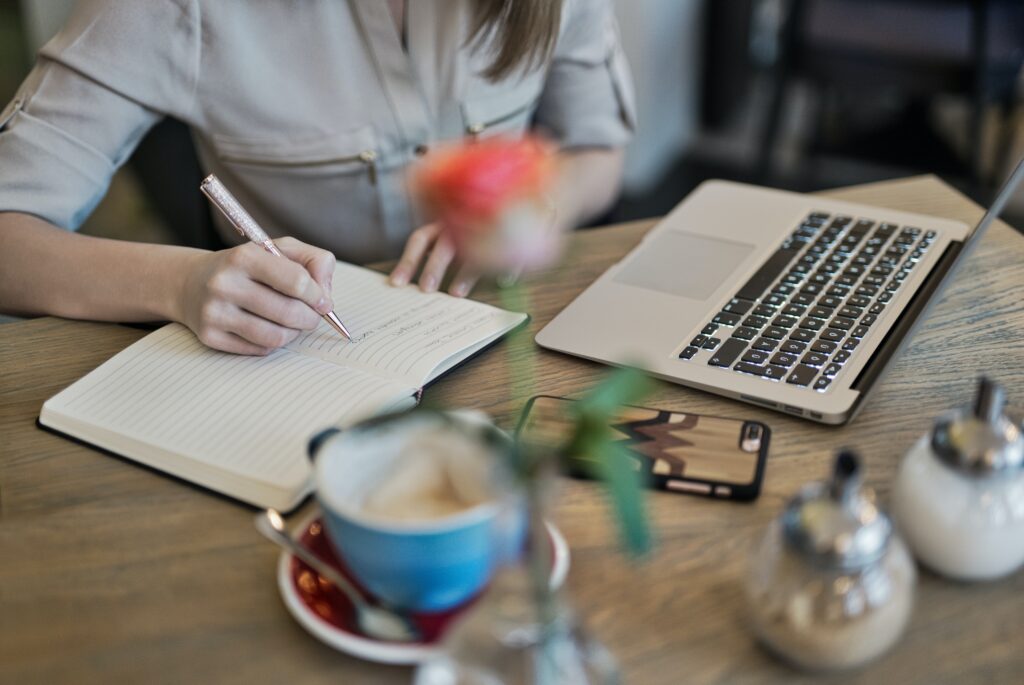 Henry Harvin Education is the name of the leading innovators in academics and online certification courses. In the year2017, the institute initiated the foundation for its first professional training course in India. Henry Harvin Education fabricates an educated more skilled. It is one of the seekers in exploring professional and technical certification in India. It spots out the unique requirements of the Industry. So it is highly focused on the course to add value to the portfolios of professionals and students and it enhances the knowledge base of an organization. choosing the best content writing -the program is as essential as selecting Content or Creative Writing as a career.
Henry Harvin reviews exhibit that it has trained 300,000+ trainers. It has 1600+ google reviews. Every month it conducts 700+ live classes. It has 180+corporate partners and 110+ college partners with 7+countris around the world. It has a record of 87% reported career benefits including promotions and a new job.
Henry Harvin explores its courses through its distinctive academy like Analytic academy, writing academy,
finance academy, Law academy, and management academy.
Henry Harvin
1, Its trainers were industry-deep-rooted with an outstanding experience.
2. It merged content and technology for an interactive session with an advanced e-learning portal (LMS)
3. It has a membership program to support and brush up on learnings with handhold implementation.
4. One-to-one support on-demand consulting and coaching is one more added feather to the hats of Henry Harvin.
5. The pedagogy of Henry Harvin is the GCAO learning model focused on implementation.
Henry Harvin Acknowledgments on Media
Henry Harvin is appreciated for its quality and uniqueness by a paramount publishers like Business world, a statesman, Hindustan Times, and Hans India. Aaj Tak and News world India were leading News channels that recalled Henry Harvinin news. Henry Harvin® is an ISO institution and it has International Standard for learning services and was surveyed by UKAF, UK, and MSME.
Trusted by Supreme Industry
Henry Harvin courses and their certificates were honored by the industries like HP, IBM, Abode, Accenture, Philips, and Newyork state of opportunity. McAfee.
Henry Harvin's Writing Academy Imputes the Following Programs.
Why Henry Harvin is Content Writing Course?
Henry Harvin's content writing course consists of 32 Hours of Training
It is globally recognized, CDCW Certification For, eg. Vijay(CDCW)
30+ Different Types of Content are Available in this Course
1-year Gold membership incorporates E-Learning Access, Bootcamp Sessions, Internship, Job Opportunities, and access to Soft Skill Development 11module along with content writing course in India.
The supplementary of 20+ Industry Tools covered
In case of offline sessions, they provide tea/ lunch
They offer Guaranteed Internship & Placement Assistance
The Advantage of sessions is recorded video
They provide Access to LMS (Learning Management System)
Expert Faculty is the superior quality of the institution.
Career Guidance is the premier characteristic of Henry Harvin
The Curriculum of the Content Writing Course
The module of language skills has three parts; Basics and jargon, Grammer skills, presentation skills; Research Skills, Graphic skills, Data, and Reporting, Editing Skills, Legal Know-how, t spinning software, creative commons, article directories, content tags, blogging, and using content for Social Media will be covered in the module on Internet skills. In the Business and Marketing Writing module, the learners will come to know Search Engine Optimization Writing, learn about Landing Pages, Blog and Social Media, and how to write E-Book, Newsletter, Magazine, Press Release, Book and Product Reviews, and Descriptions Resume and Cover Letter In Content Strategy, module the participants will learn about challenges in effective content writing and Creating Content for the Social Media, how to promote brands with content, Market Segmentation, a road map to produce strategic content, Ninja Writing and Mind Mapping.
In the module of Technical and Research Writing, the students will be equipped with the foundation of Technical Writing like Medical Writing, knowledge of Research Paper, Thesis, Project Reports, Grant Writing, and User Manuals.
In the module of Academic Writing the learners are able to master the study material, the Academic Guides, E-Learning, Tutorials, Instructional Design, Question Banks, workbooks, and Rubrics, and able to write efficiently.
In the Creative Writing module, the students will cover Dialogue Writing, Script Writing, Fiction Writing, and Article Writing.
The students will be able to learn about research and writing Crisp & Effective copies in the effective skills of copywriting module.
The email writing module will help the candidate with the knowledge of Email Writing and an impactful email writing process In. The module earns online and gets International Projects the students will learn, to choose the right projects, to write impressive proposals, to get Freelance projects, and Affiliate Marketing. In the simulated content writing projects module, the learners will know about content writing, SEO writing, and Creating Writing.
This curriculum provides two complementary modules, soft skills development and resume writing.
The American Association of EFL, UKAF, content writing Association in India, MSME, and govt of India were affiliated with HenryHarvin Education.
Henry Harvin Content Writing Course Reviews
Henry Harvin Content Writing Certification Course and its Perk
Mentoring by Award-winning Trainers
Flexible schedule
Monthly bootup session
one-year gold membership
Attend unlimited live sessions in Membership
All batches get recordings for a lifetime.
Get recognized and grow in the field and display your accomplishment
The Exposure of Henry Harvin Content Writing Courses in other Cities
Agra,Bangalore,Chennai,Delhi,Gurgaon,Hyderabad,Mumbai,online.Henry Harvin has content writing courses in other cities all over India
Duration of Content Writing Certification Course and its fee Structure
The course contains 36 hours of live online classroom core sessions. The students can attend unlimited batches for the next year from enrollment without paying an extra amount.
The aspirants who wish to showcase their mastery by using the hallmark of CD'snext to their name. They can enroll and the fee structure of the self-paced course is Rs 13500/.and the online class is Rs 15000/. They have financing companies partners to provide no-cost EMIs finance.
Conclusion
The writing Academy at Henry Harvin has been designed with a multi-faceted approach to content creation. Henry Harvin writing Academy has various courses and each course has its own package. The creative aspirants should choose the course that suits their interests and their professional requirements. Be gracious to check the list of content writing courses offered at Henry Harvin Writing Academy.
Check Henry Harvin Reviews