Today, a student's life is filled with stress. As they face the undue pressure of living up to the competition. Extracurricular activities help not only to relax but also to have fun at the same time. Mere educational qualifications do not help in overall personality development. Learning new skills, and new languages, and developing new hobbies are added advantages. As they not only build confidence but also help develop a positive attitude toward life. The deadly pandemic has had only one advantage. That is the option of learning anything from anywhere and at any time. The extracurricular courses online for school students have proved to be a boon.
Here is the list of the top 15 extracurricular courses online for school students.
1. Content Writing Course as An Option for Extracurricular Courses Online for School Students
If you enjoy writing essays, and poems at school then the content writing course may be for you. Moreover, today we are living in the world of social media. A student can share written content on social media. What's more, one can earn pocket money by doing freelance work during vacations. Henry Harvin is one of the leading institutes which provide content writing courses. In fact, their foundation course is tailor-made for students. Their course includes basic knowledge of setting up websites. The course duration is 40 hours. And moreover, this can be easily completed during summer or winter breaks. Henry Harvin also provides internships after the course. This helps to put the knowledge learned to practical use. Students can pursue content writing as a full-time/ part-time career.
Besides Henry Harvin, there are other institutes that conduct content writing courses like Masterclass, Great Learning, Udemy, and Careers 360.
2. Learning Foreign Languages
If you dream of doing graduation abroad, and if you have set high career goals then learning a foreign language is a must. Listening skills, communication, and problem-solving skills improve when one learns a new language. Research has proved that it has helped to learn maths and English. Along with language one is exposed to new cultures. Spanish, German, French, and Japanese are some of the foreign languages which are in great demand. Students can learn these languages online through Henry Harvin. The language courses are divided into levels based on the age group of students. The batches have flexible timings. In addition, to learning a new language certifications are provided at the end of the course.
Other institutes which offer online foreign language courses are :
Inlingua
The Language School
Goethe Institue
Institute of Languages
Fujiwara Language institute.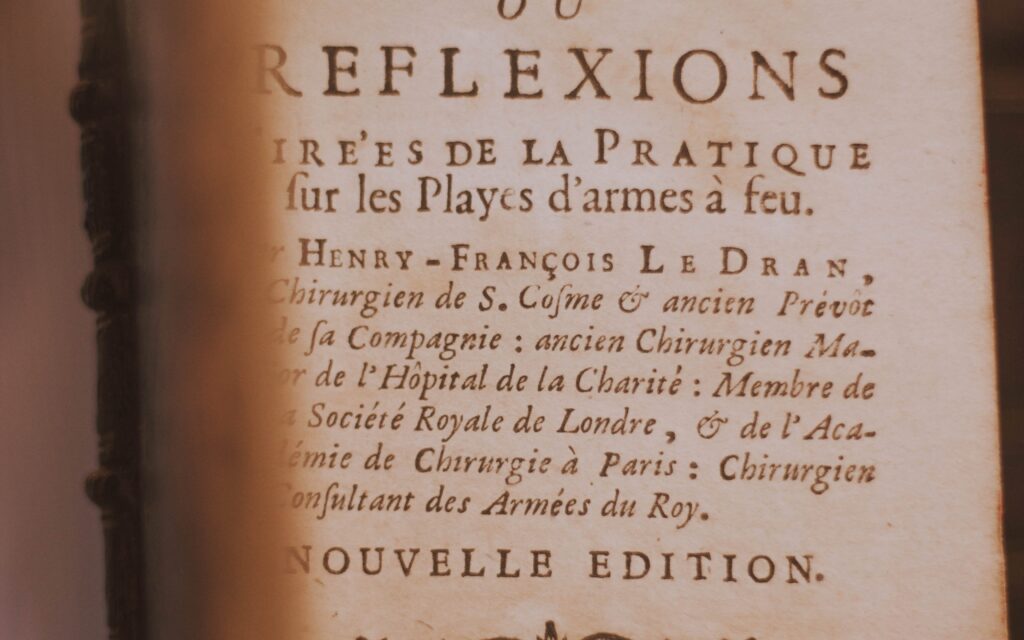 3. Internships
Internships are a great way of making use of free time. Not only does one pick up new skills but it is also a fun way of using time in the right way. Internships help in brushing up on skills and also give exposure to work life. Some of the internship programs are:
This helps to hone marketing, finance, and technological skills. Certification is provided after completion of the course. The trainers are experts in the field. Interactive sessions with flexible batches. The basics of management are taught along with a practical approach to problem-solving.
This 10-day extracurricular course online for students helps in improving grades at school. Not only that it is also an added advantage during college admission. In fact, there is a range of courses to choose from- Science, Maths, Law, Computer science, etc.
Summer School Program at Amity University
Amity offers various avenues to choose from. Students have an opportunity on interacting with business heads through various forums.
4. Dance
Dance is an art form that not only makes one happy but also helps keep the body fit. There are different dance forms. One can choose to pursue traditional dance or western dance. Students can pursue dance as a career. It not only takes away stress but also helps relax the mind. It helps students to express their feelings through creative movements. In addition, it teaches many skills like coordination, teamwork, self-confidence, and being flexible. What's more online dance classes help save time. Traditional dance forms like Bharatnatyam, Kuchipudi, and Kathakali offer diploma courses. Students receive certificates after the course. All that is required to learn dance online is floor space, a computer, or a smartphone with a network connection. Some of the popular dance courses online are:
Udemy
Urban Pro
Terence Lewis
Choreo N Concept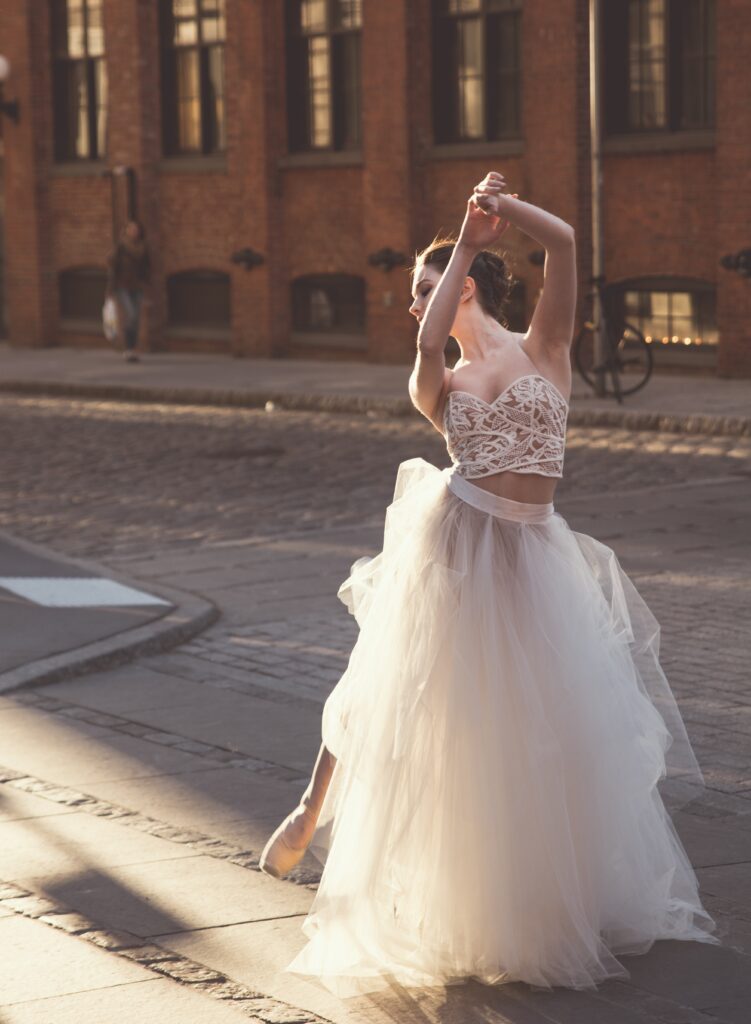 5. Yoga and Meditation
Children these days follow the wrong postures while sitting, walking, and sleeping. Their minds are stressed about their studies or their future. In addition, peer pressure adds to their list of woes. The remedy for all body and mind-related ailments is yoga and meditation. The practice of various asanas and breathing techniques helps relieve stress. It helps to feel light and relaxed. Expert teachers with many years of experience teach young students online. Most online classes have a trial session. Students can take these sessions to get to know what yoga is all about. After the pandemic, most of the activities are done by sitting. Sitting for long hours in the wrong posture has bad effects on the body. An hour of yoga and meditation per day keeps one fit and healthy. Some yoga courses online are:
Always Live Yoga
Yoganta classes
Aayu
Udemy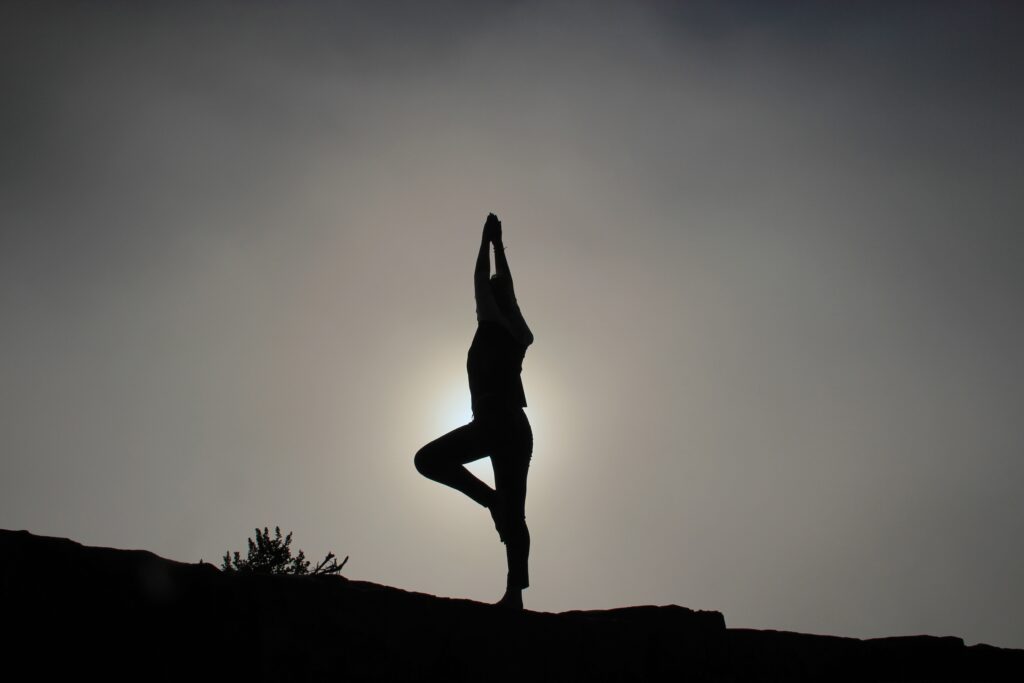 6. Medical Writing
If your interest lies in writing, and if science and medicine are your favourite reads then medical writing course is just right for you. The course is in great demand. The classes are online. It is an interactive session with flexible timings. Industry experts curate the course content. Certificates are given after the course. The institutes provide internships that brace one for a great career in the future. It is a self-paced course. Medical writing course helps one learn the skills needed for scientific and research writing. Henry Harvin tops the list of the leading institutes that provide courses online. The curriculum contains 8 modules. They provide 3 months paid internship. There is an option for post-graduation in medical writing. This course will open new avenues for a great future ahead. Other Institutes that offer medical writing courses:
IGMPI
Medvarsity
Coursera
Udemy
7. Music
One can pursue the traditional or the western form of music. Music can not only be an excellent hobby but can also be pursued as a career. It has great benefits for physical as well as mental health. Hence it has been proven that learning music can improve brain development. Music, in addition to calming the mind, helps the mind to relax. As it improves concentration, music helps to improve grades at school. Learning to play music may take time. But, once you master the art it stays with you forever. The stress of the modern world cannot be eliminated. But, with music, it becomes easier to handle stress. In addition, music can be played at any stage in life. In fact, with music, learning never stops. Some institutes which offer online music courses are:
Artium Academy
Indian Raga
Shankar Mahadevan Academy
Music Master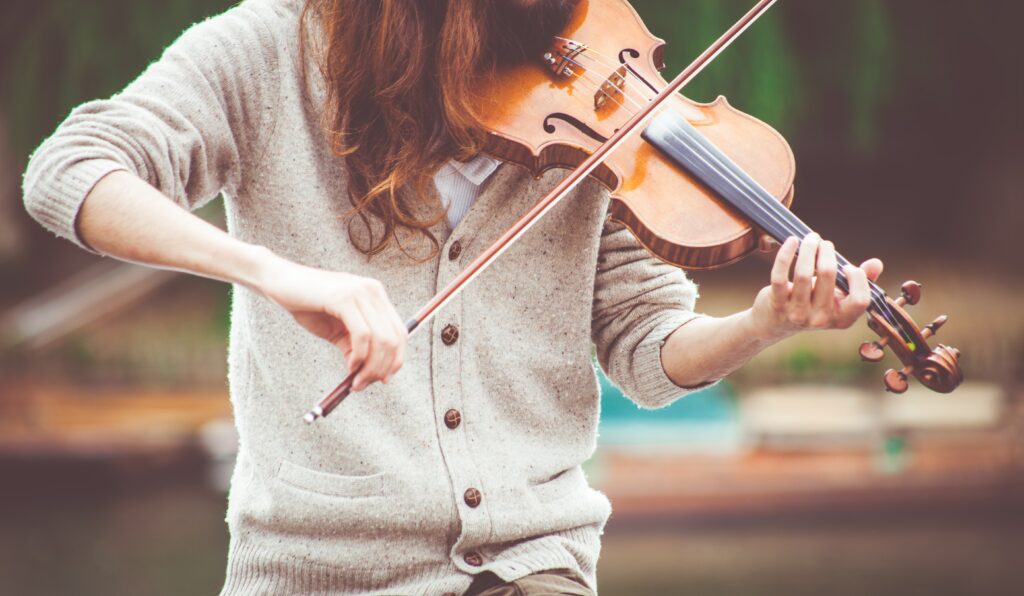 8. Art
Drawing is one of the most fundamental skills. Students can express themselves through drawing and painting. It gives an image and color to their innate thoughts. What cannot be expressed through vocal words can be expressed through art forms. Moreover, the imagination of a child becomes more active. In fact, it provides a base for a student's future learning. Drawing hones observation skills, eye-hand coordination, muscle development, and problem-solving skills. A student can use the skills learned in this course in their academics. Drawing and painting courses help improve concentration. So, students can use this later on in life to express plans and ideas for their careers. In fact, drawing and painting can also be pursued as a career. Some of the online courses for drawing and painting are:
TalentGum
Art Beat classes
Fast Info
Udemy
9. Technical Writing as An Option for Extracurricular Courses Online for Students
Technical writing is the process of writing software manuals or instructional materials. This differs from creative writing. It involves writing on a specific topic- giving instructions or explaining the method or process of using the equipment. The job of a technical writer is in great demand. So, doing an online course on technical writing is a wise investment. Henry Harvin is a premier institute that undertakes technical writing courses. Industry experts compile the course content. It is divided into modules for easy learning. In addition, to the course, internships are provided. The online course can be completed during vacations. This course includes writing lab reports, research, and progress reports. Sessions comprise 36 hours of interactive online sessions. They provide certification after the course. Hence, this could be your window to a great future ahead. Other online courses for technical writing are:
Udemy
Coursera
Alison
Class Central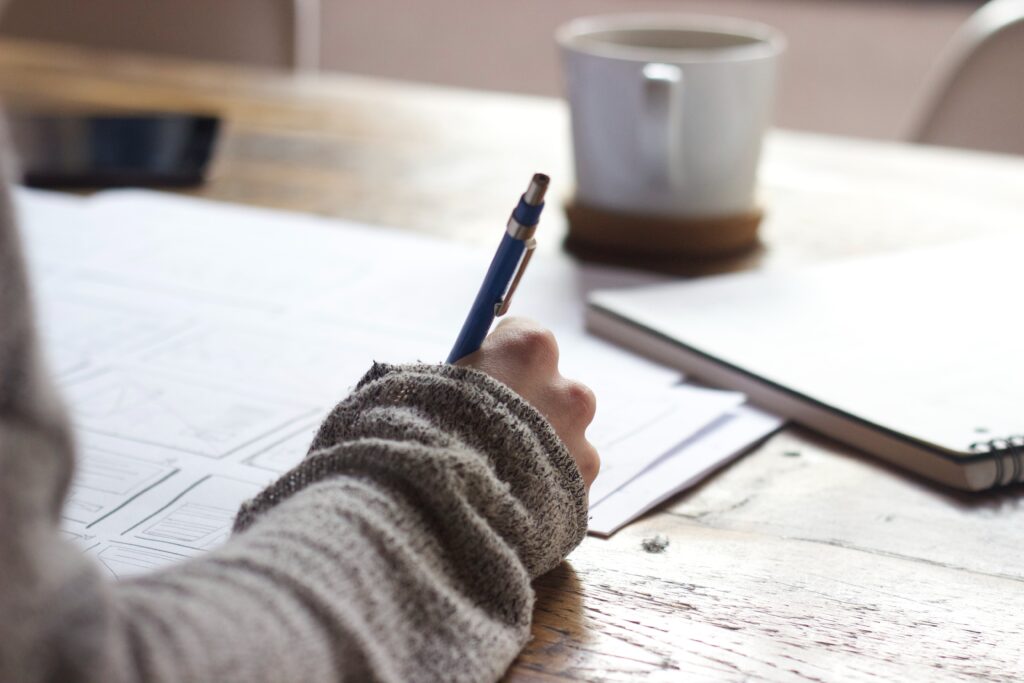 10. Digital Marketing as An Option for Extracurricular Courses Online for Students
Today is the age of social media. Everything from buying, selling, learning, and marketing takes place online. In fact, digital marketing uses network connections and technology to sell products and services. Students can greatly benefit from this. Students can earn as they learn. Henry Harvin is one of the top trainers in the field of digital marketing. The duration of the course is 40 hours. The internship is guaranteed. The trainers are experts in the field with many years of experience. The students are trained in various marketing tools. The course will help hone marketing skills. Thereby, laying a strong base for a great career in marketing. Other institutes that provide digital marketing courses are:
Great learning
Reliablesoft Academy
Udemy
Coursera
HubSoft Online
11. Martial Arts
Martial art is a life skill. In addition to learning self-defense martial arts trains students to be physically fit. It increases self-confidence. Every form of martial art involves a full-body workout. Some of the benefits of martial arts are good posture, flexibility, mind-body relaxation, and muscle strength. It focuses more on regular practice and discipline. Though this art requires many years of rigorous practice the result of this course is always great. The course content is made easy and simple to understand and practice. Many academies provide online courses to students. Some of the academies that train in martial arts online are:
Alison
Udemy
Black Belt at Home
Learnopoly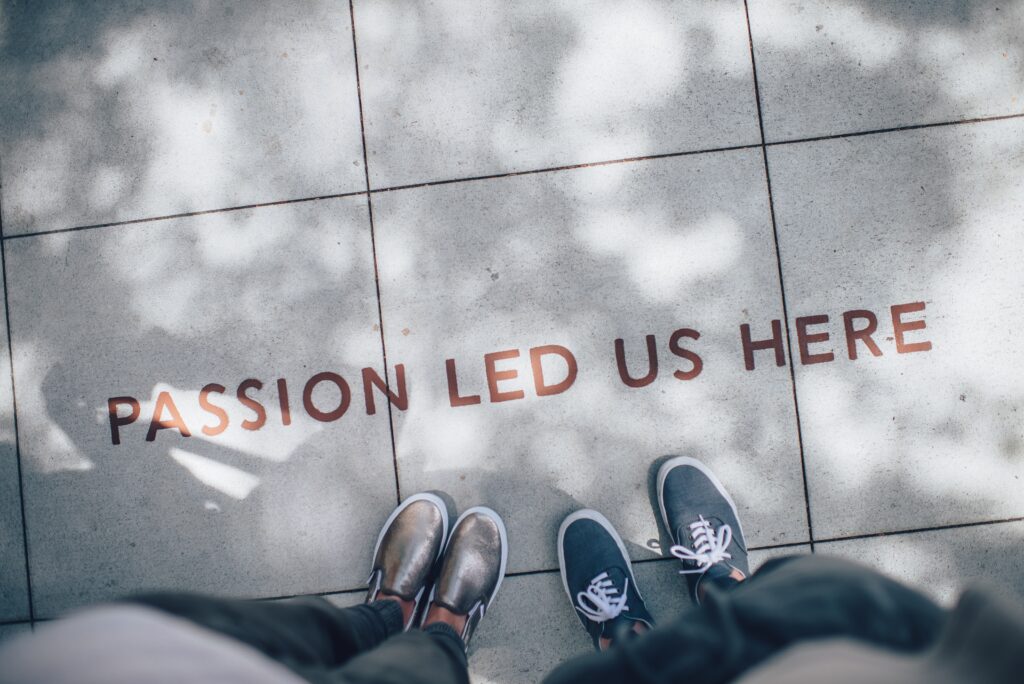 12. Cooking
Learning cooking is a necessity. It is one of the basic life skills not only for boys but also for girls. Students who aspire to pursue studies abroad need to know basic cooking skills. Children these days tend to eat outside food as it is easy to order online. But this could affect their health negatively. By learning cooking, students learn to plan their own meals. Students can also pursue this as a career. Cooking keeps one on their toes. This helps to stay away from sitting for long hours. Traditional and international recipes are taught online. Initially, online classes teach basic meals. They teach the basics of kitchen essentials, different spices, ingredients, and proportions for each recipe. Learning cooking not only helps the students but also the other family members. In fact, the whole family gets a chance to eat delicious food. Some online cooking courses are:
Homemade Cooking
Scoolinary
Udemy
Good Housekeeping
13. Data Science
The study of data seems more valuable in today's digital world. Compiling data to arrive at valuable insights for the business is what data science is all about. It combines the basics learned in maths, statistics, computer science, and AI to study data. Though it may seem difficult online courses help students to grasp the basics of data science easily. Data science is hard to learn is a myth. With a little hard work and proper guidance, one can gain mastery over the subject. It can be learned at different levels. Students can start with the basic course. And then, graduate to the next level. Henry Harvin provides data science courses online. The course content is made simple and easy to understand. The trainers are experts in their field. They also have many years of experience. Students can train in data science for a bright future ahead. It will surely lead them to a stairway up a fruitful career. Other institutes which offer data science courses are:
Great Learning
Coursera
Analytics Vidya
Udemy
14. Chess
An interesting, as well as an intelligent game, can be learned in the confines of one's own home. In fact, students can start with the junior course and then go on to do a master's in chess. Students can play only if they focus completely on the game. Various skills get honed just by learning one game. Focus, strategy, discipline, planning, and creativity are some of the skills that get sharpened. This helps not only in the game but also to improve grades at school. Students can take part in tournaments after completing the course. Playing chess can boost problem-solving and thinking skills. A strong mind helps not only play the game better but also to tackle problems faced in the real world. Students can take benefit of the online classes for chess. These extracurricular courses online for students can be taken anywhere and anytime. So, it can easily fit into any tight schedule. Some of the online chess classes are:
Kaabil Kids
TalentGum
Chessbrainz
Junior Masters
15. Abacus
It is a counting frame that has been used since ancient times. Learning an abacus course makes learning maths fun and enjoyable. Students can do addition, subtraction, multiplication, division, and square, and cube roots quickly. Abacus can be learned at any age. But it is better to start early. It is one of the best methods for students to do mental maths. It forms a strong base for learning maths. Most students find maths tough and challenging. With the help of an abacus course, students can learn Maths quickly at school. Gaining mastery over maths can help students not only at school but also at college levels. Abacus has proven to develop both creative and logical thinking. There are 8 levels in which the abacus is taught. These extracurricular courses for students are online. They can learn at a time that is convenient for them. Some of the classes that conduct abacus classes online are:
Smart Kid Abacus Learning
Creta Class
Maths Wizard
TalentGum
Conclusion
" All work and no play makes Jack a dull boy" goes a popular adage. Hence, just academics is not enough for the overall growth of personality. Students need to hone their skills to adapt themselves to the ever-changing world. Based on their interest one can choose from among the extracurricular courses online for students. Through these courses, students learn life skills that are very much required in today's competitive world. In fact, the certifications received for these courses will shine through in their resume. Extracurricular activities are considered for college admissions and for job selections. Various skills like teamwork, effective communication, planning, goal setting, time management, oration, and logical and creative thinking develop through these courses. In conclusion, extracurricular courses online for school students go a long way in building a stronger and brighter future. so, it is wise to invest time in these courses.
Recommended Reads
FAQs
Q1. At what age can one start extracurricular courses online for students?

Ans. There are different age limits for different extracurricular courses online for students.

Q2. Do extracurricular courses online for students help them in their academics?

Ans. Yes, they help improve grades at the school and college levels. 

Q3. Which are the best extracurricular courses online for students?

Ans. It's difficult to say which is the best. It depends on individual interests.

Q4. Are online courses effective?

Ans. Yes, it is as effective as an offline course.