Are you someone who likes poetry? Are you someone who loves to dig into literature and spend long hours in volumes of books? Well, if you are, you have come to the right place. Many art lovers quest to take up English honours as their career option. This affinity for the subject isn't only because of the love for literature, but also for students who desire to be a part of the field of media and communication. But the vital question here is, is it a safe option to take literature as your honors for your graduation? Do English students have enough career options after English honours?
The answer to it is a yes. This blog will burst all myths about taking up English honours and explain how demanding the subject is.
Let us begin with discussing some of the most important points-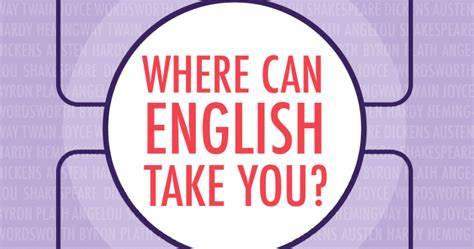 English Honours Career Options
Well, to begin with, English honours is a well-known career option in the field of the professional world. People recognize how powerful this career is. So if you are mistaken about the strength of this career, you surely need to gather the right information. For all the aspiring learners out there, this blog will discuss the career options after English Honours. This will surely eliminate any doubt you have about the subject and give you a good boost to opt for English without a second thought.
What is expected of an English Honours student?
Firstly, it is largely about your interest in the subject. The subject serves you well if you are an ardent lover of literature. Because let's get this straight without your interest nothing is possible. Digging into the volumes of books is all about your passion and patience.
Besides, just like any other career setting off for career options after English Honours will require some courses.
About English Honours
English Honours is a Graduate course of 3 years. It is important to note that English honours is not about the English language. It is about English literature. Many students take up English honours thinking this course is designed to build their speaking and writing skills. Hence, it is important to know what English honours and then apply.
Surely, it covers linguistic skills, but English honours is completely different from a general English learning course.
This course introduces students to a range of literary pieces from celebrated writers all over the world. The world of literature discusses humanity, and society and how events happening in the world create novels, drama, poetry, and prose.
Further, it is also important to note that English honours are not only about reading a large number of books. Undeniably, it requires extensive reading of the books enlisted in the syllabus. But it also requires critical analysis, offering a personal viewpoint about the subject matter, and drawing a conclusion that is different from others. This requires deep reading and analyzing the book in all ways.
Now, what are the career options after English honours?
Like mentioned above, English honours students are in high demand. A large number of corporate sectors prefer English honours students for posts like HR, Director, Editor, Content writer, relationship manager, marketing professional, and others. There are private and Govt schools, schools, and colleges that are looking for only English Honours students for the role of English faculty.
What are the best courses after English honours?
Master's degree in English Literature, Ph.D., and Master's degree in Journalism and Mass Communications, short-term courses like communicative English, content writing, and digital marketing are the best courses after English honours.
Now coming to career options after English Honours-
Content Writing
Content Writing is one of the most desirable jobs when we talk about the best career options after English Honours. The basic requirement of content writing is to have proficiency in the English language and a passion for writing. Content writing is not directly linked to English literature but recruiters surely prefer English literature students for the job.
Studying English literature will help you expand your vision, capacity, and understanding power which helps analyze things better.
The more you read and write, the more you become efficient in content writing. Evidently, English honours help you to produce content in various niches such as literature, journalistic, educational, and others.
Companies and organizations prefer English literature over other degree holders as the only requirement is competence in the English language.
Scope of content writing
The scope of content writing is increasing with the day. With everything going digital, companies and organizations are focusing more on building their online presence. As a result, the demand for content has enhanced. If you are interested in becoming a content writer, then the scopes are high considering the demand for the work today.
Content writers are recruited almost across all the cities in India.
Visit Henry Harvin to get the best Content writing course.
Henry Harvin, an educational online platform offers 40 hrs Training, free access to CW tools and CDCW certification with 3 months of paid Internship and Freelance opportunities. Over 1000 students have benefited from the course. It has 4.9 stars with 9767 ratings.
Blogging
The next career options after English honours is blogging. Blogging is just like content writing. But when content writing is for companies and organizations, blogging is for your website. Just like content writing, blogging also requires good command of English. Once you set up your website, you as a blogger have to produce more and more content to attract audiences. You have to publish articles consistently to attract the audience and make your website noticeable.
So now the question is why is English literature important to become a blogger?
Like mentioned above, literature educates you about the social issues, causes, and social changes which constitute most of our content. Hence, English Honours will expose you to a wide range of literary works discussing these social issues.
To start with blogging, you have to choose your preferred niche and start writing. You as a blogger must add value to your content and deliver information. Blogging is a time-taking process. It will take time to make your website noticeable. But once you establish yourself as a blogger, the earning is unlimited.
Hence, blogging is one of the best English honours career options.
Creative Writer & Editor
Creative writing is only for those who ardently love literature. The three years of English Honours course introduces world-famous writers, poets, and novelists. These literary works are filled with rhetorical words and sentences that help in shaping your creative writing ability.
As the name suggests, creative writers are expected to produce creative and unique writing. The more creativity you add in your writing, the more successful you are as a creative writer. If you have the creative spark in you to weave words into beautiful sentences, then this career options after English Honours is going to be rewarding for you.
Similarly, if you are an ardent reader, an editor's job is the best for you. English literature helps you in understanding sentence structures better. Additionally, if you can proofread and edit, you can apply for publishing companies, websites, academics, and others.
Visit Henry Harvin to get one of the best creative writing courses. The course offers a 24 hrs training with free access to creative writing tools along with 3 months paid Internship. The course has benefited 11271 learners with 7657 ratings.
Digital Marketing/ Social Media Marketing
Digital Marketing is a growing industry in today's world. As everything now is digitalized, companies and organizations are rooting for the digital space to reach more customers. The competition is very high. Hence as a digital/ social media marketer, you have to be creative to generate catchy headlines, and fancy and valuable product descriptions.
As an English literature student, it will be much easier to write unique and catchy descriptions to showcase your product. You can go for a Digital Marketing/Social Media Marketing course to help you get a digital marketing job.
Hence, Digital Marketing/ Creative Marketing is another best English Honours career options.
Scope of Digital Marketing
The scope of Digital Marketing is high today. Digital marketing includes jobs like content marketing specialist, digital marketing specialist, SEO specialist, web analyst, email marketer, and others.
Visit Henry Harvin Digital Marketing course. It is a 12-month course with 25+ Industry Relevant Projects, 75+ Assignments, and 50 Self Study Quizzes. This course has a 4.8 star with 3289 ratings.
Teacher/ Professor
One of the most rewarding and respected jobs for the English Honours Career Option is a profession of a teacher/ professor. This is also one of the safest career options. But to become a teacher/ professor in English, you have to have the necessary degrees.
To start with, a Master's degree in English is a must to have if you want to become an educator. If you are interested in applying for schools, you must have a Bachelor's degree in English with a B.Ed certification. And if you are interested in applying for colleges/ universities, you need to have a Ph.D. degree. Surely, becoming an educator is not easy but it is highly rewarding.
Journalism & Mass Communication
Journalism and Mass Communication are well-known jobs. If you are interested in journalism, broadcasting, public relation, event management, and advertising, this is surely a great English Honours Career Option.
For this, you must have an excellent command of English. Staying updated with news, reading as much as you can, and collecting as much information can help you become successful in this field.
As a literature student, you have advanced critical thinking ability, and a deeper understanding of culture and their way of living. It is vital in Journalism and Mass Communication to have an impartial and detailed sense of various cultures and people in general.
English Honours students are taught to write journal pieces, press releases, and others which is very useful when you apply for jobs.
Scope of Journalism and Mass Communication
The scope of Journalism and Mass Communication is vast. A certified course in Journalism can help you enhance your chance to get jobs in fields like television, radio jockeys, filmmaking, scriptwriting, direction, public relations, and others.
7
. Public Relations
Public Relations or PR is one of the best career options after English Honours. PR executives research and strengthen the company's reputation and maintain communication with the public on behalf of the company.
Every company and organization is looking for competent PR candidates to take ownership of their brand, interact effectively with internal and external stakeholders, and build good communication with clients and customers. Hence, companies generally prefer candidates with English backgrounds to understand and communicate with people better.
PR executives are responsible to conduct press releases, organize campaigns, and write press articles.
Companies have to interact with a wide range of professionals in different languages. Hence, they prefer candidates to communicate in English. English graduates for this reason are selected for the job.
As a PR, you must be creative and hard-working. A PR executive needs to promote the organization's branding.
Scope of Public Relations
Evidently, the scope of Public Relations is high. You can apply for a graduation course in Journalism and Mass Comm. to get this job. PR executives include account coordinator, director, vice president, PR coordinator, government PR Manager, client relationship, and others.
Translator/ Interpreter
Last but not the least; the next best English Honours Career Option is Translator/ Interpreter. As the name suggests, the job of a translator or Interpreter is to translate words from one language to another either verbally or with sign language. To become an English translator, the basic requirement is to have in-depth knowledge of English and other languages too.
Many editing companies hire translators for books and content from one language to English and vice versa.
Interpreters assist outside clients to help convert foreign languages into native ones. Since English is spoken in the majority of countries, having command over English is the minimum requirement.
Conclusion 
Students aspiring to read English literature fail to acknowledge its importance. As a student of English literature, you are well-equipped with knowledge about what is happening in daily life. It enhances your capacity morally, ethically, and socially.
Recommended Reads
FAQS
How is English Honours beneficial? 
A bachelor's degree in English Honours helps to get detailed knowledge about English Literature. Many companies recruit English graduates for PR management, content writing, commercial and marketing sector, subject matter expert, and others. 
Should I go for a further degree after English Honours?
Yes, a master's degree in English is highly beneficial to apply for good jobs. 
Can you earn well as a freelance writer? 
Yes, you can earn well as a freelance writer. The amount will be minimum when you start as a beginner but it will increase with experience. 
Is content writing a demanding profession? 
Yes, content writing is a demanding profession.
Can you earn well as a content writer?
Yes, you can earn good money as a content writer.