You stumble upon blogs every other day in your life, probably the time you were looking for a product review, bacon recipes or a beginner's guide. Just so you know, you're still reading one right now! The term 'blogging' is frequently used but misapprehended by most people. If you're a writer looking for a good career option or someone who simply wants to know what exactly blogging is about, you're at the correct place! Here, I have a detailed guide to blogging which will help you understand its evolution, importance, techniques, types and impact on our digital world.
What are blogs and blogging?
In the 1990s, a blog emerged as a digital journal on a web page. However, with time, it unfolded as an informational piece of writing on topics varying from arts and science to politics and religion. Blogs can be personal, professional, artistic, political or academic.
Blogging is the act of regularly putting out blogs on the internet. It is an umbrella term which includes writing, editing, managing, publishing and sharing content on the world wide web.
To point out, a blogger is a person who runs a blog. Bloggers basically carry all the weight on the internet because they have the power to impact the readers by giving their views.
Insights into the meaning
You're probably still wondering how blogs are different from articles, websites and posts. A blog is a part or type of website, although it has to be updated consistently, unlike a website, which is constant. On the other hand, posts are known as the entries uploaded on a weblog. In simple words, the main website links to the blog which further consists of several posts in chronological order.
Blogs are often confused with articles. Articles are a lengthier form of writing emphasising factual information, statistics and reportage. Articles steer clear of perceptions and personal views, whereas blogs are generally opinion-oriented.
Importance of blogging
Blogging is the best way to make a digital footprint and grow as an artist on social media. Blogging has mainly two roles- a formula for showcasing an individual's talent and a content marketing tool for a business. In this detailed guide to blogging, let's understand the significance of blogging to both.
To the writer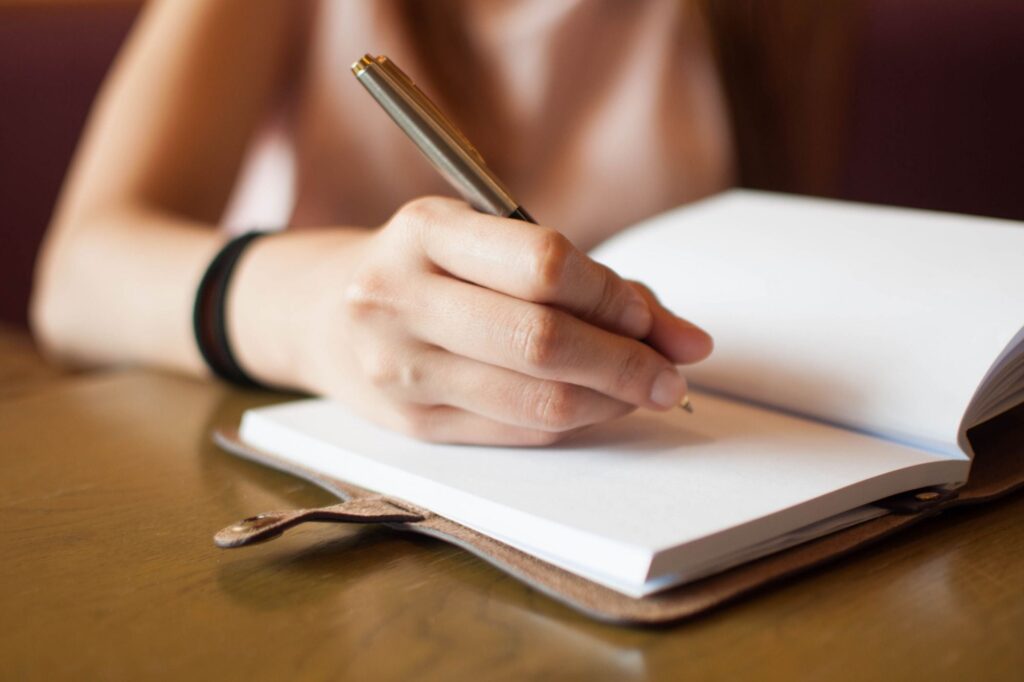 Blogging lets the writer build a network where they can share their passion, educate people and gain exposure. It is the most convenient way to express your views on a global platform and make an impact.

A blog needs consistency, dedication and regular updates. As a result of frequent content creation, blogging has a major role in upgrading the blogger's writing skills and gaining proficiency in that particular language. It also builds perspectives on common subjects of the world, inducing you to comprehend things differently and deeply.

Blogging is the only platform which allows the writer to connect to his readers. The comment section allows you to get instant feedback and reviews. Hence, this platform builds a network, simplifies the ideation for the next blog and allows you to know your readers' interests.

For a blogger, publishing good content can help them build trust and authority. Posting insightful and interesting blogs, including distinct views, can make people obliged to follow you and your thoughts. A strong readership will have a positive influence on your career. Consequently, many opportunities like interviews, podcasts and brand deals can reach your doorstep.

At last, when a writer enters the field of blogging, it gives them a sense of freedom. It offers the freedom to express one's views on a topic as well as the flexibility to work anywhere and everywhere.
To the business
Posting informative blogs on your company's website can attract a large number of visitors. One can increase their website's reach by adding more keywords to your blog for a better SEO rating. Helpful blog content can compel the readers to venture into the remaining website and check out products and services.

Blogging on a company's website can develop trust and credibility. It's a great way to prove your expertise in the field of work and gain loyalty, further inducing more sales and customers.

Brand collaborations through blogging are a great way to attract more people to your website. This way, a business can get exposure to a variety of audiences and accumulate up to 40% of them.

The easiest way to receive feedback is through your blog's comment section. It will give you an insight into your customer's preferences, needs and problems.

At the same time, blogs will let you keep your customers updated on the ongoing trends, inventions and innovations.
How to start a blog?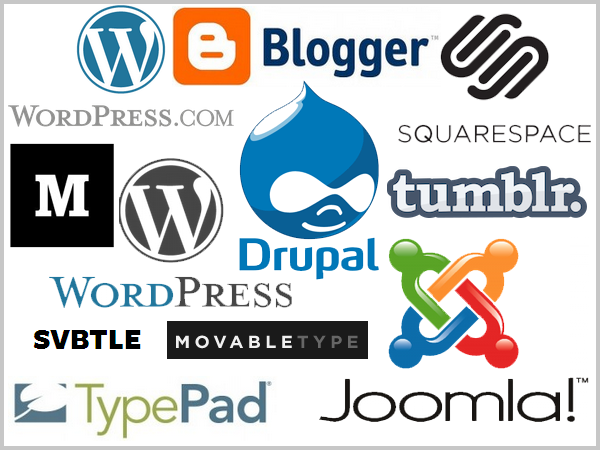 You're probably wondering how to start blogging. This detailed guide to blogging will be incomplete unless I teach you how one can actually blog. So, let's dive deep into it!
Brainstorming- The foremost step of blogging is to find your niche. A passionate writer should always know which genre captivates them the most. One can only impress others with their thoughts if they are satisfied themselves.

Choose a blogging platform- An efficient blog management software can really make your job easier. Platforms like WordPress, Blogger and Tumblr are needed to operate and publish your blogs. All things considered, WordPress is by far the best website to manage, edit and publish your work.

Pick a hosting site and domain name- "Hosting" comes from web hosting, which is the website where all your work gets stored on the internet. The best web hosting providers are Bluehost, Dreamhost, Hostinger, etc. Equally important is choosing a domain name, a fun but challenging task. The domain name sits in the "www…" part of the website.

Registration and designing- The next step is registering yourself on the hosting site and designing the theme and layout. Website designing is crucial as it gives visitors a righteous first impression. Designing consists of colour and theme settings, background images, menus, widgets, cover templates, etc.

Writing- The actual commencement of blogging starts here! After finishing all the above-mentioned technical steps, one must start publishing their writings regularly. After posting and making a digital presence online, your writing is referred to as "content".

Promotion and marketing- Publishing content is never enough. In order to flourish in the blogging field, one must promote and market their content through advertising and collaborations.
How to structure a blog post?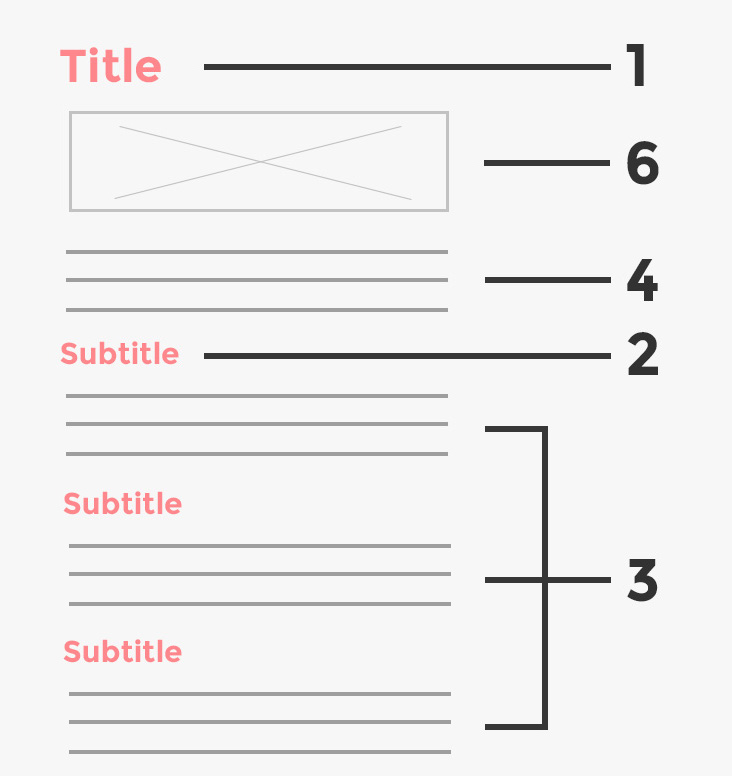 Here comes the awaited part of the detailed guide to blogging- what should be the structure of a blog? A suitable structure can principally improve the readability of a blog. Therefore, let us understand the composition of a good blog.
A straightforward and clear introduction is a must. The introduction should never exceed 150 words because it can bore the reader. Moreover, writing excessive knowledge, in the beginning, can involuntarily divert you from the subject.

Splitting the context into small paragraphs and points can make the reader's job pretty easy.

Considering that, vi

tal grouping allows them to find the necessary information and refer back to the part they're most interested in.

The most common mistake by bloggers is presenting the context in the most capable language proficiency.

However

, blogs are not the best place to use supreme vocabulary or serve metaphors. These are supposed to have direct, understandable and short sentences.

Blogs are different from articles when it comes to self-expression, and this is something a writer should make the most of. An opinion or voice will make your content stand out from the rest. Amidst numerous blogs on a similar subject, your blog should be distinct in perception and understanding.

A blog should always end with an evaluating and interpretive conclusion. The conclusion can also include a call to action, start a discussion or give an idea about the upcoming blogs.
How to become a credible blogger?
Writing is a production of creativity and zeal, whereas blogging is of technique and expertise. Quality writing is not the only requirement to become an effective and influential blogger. This detailed guide to blogging will give you an insight onto how your content can flourish and get the outcome it deserves.
Optimizing blog post
Optimizing the blog post can help you gain organic searches. The below-mentioned steps will explain to you some necessary techniques for blogging.
This starts with keyword research, which will acknowledge you with the popular keywords the audience has been searching for lately. Thus, readability can be improved by using main and secondary keywords.
The second element is the meta description. It refers to the content one sees on search engine results. It is advisable to write a small and crisp meta description.
Similarly, other important elements include URL structure, an appealing title and hyperlinks.
Understanding the audience
As a blogger, you can never create content for people if you don't understand their needs, requirements and interests. One can learn from their audience by reading feedback and reviews in the comment section. You can always read your competitor's feedback to discover your proficiency and incompetence.
Consistency
A blog is unlike any other kind of website. It needs regular updates and uploads. Likewise, a blogger should make an editorial calendar to record the upcoming content. Publishing content consistently will not only help you grow as a writer but also give a reason to the readers to follow your work in future.
Including graphic content
A blog isn't just a piece of writing. The context should always be accompanied by images, videos, GIFs, etc. Such graphics help the audience stay engaged with the blog.
Popular types of blogs
Personal blogs- Personal blogs are the most creative kind of blogs and focus on self-expression. These blogs provide unlimited freedom when it comes to writing. Thus, it has the capability to be purely original and avoid plagiarism or repetition as it always has a personal touch.

Business blogs- Some common business blogs are about business trends, market analysis and interviews with business leaders and entrepreneurs. These kinds of blogs also include the internal communication system, history and case studies on a company. Moreover, usually, the purpose of a business blog is to inform readers about a subject or to increase visibility.

Lifestyle blogs- Lifestyle blogs are an integrated type of blogs which talk about how can one create a better living.

To clarify,

these are centred on their personal life experience and learning. Examples of lifestyle blogs are how can one stay motivated, how to lose stress, hacks and tricks in everyday work, date night ideas, how to stay organised, book review, etc

Fashion blogs- Fashion blogs cover the clothing and beauty industry. This type of blogging can be exciting because it offers a lot of promotional and other brand deals. Some popular fashion blog ideas are clothing brand reviews, outfit ideas, fashion trends, Fashion hacks, etc.

Food blogs- Food blogs include blogs about recipes, reviews on food and restaurants, healthy eating guides and food place recommendations. Due to a large number of competitors in food blogging, you must select a niche. For instance, you can gain expertise in writing about vegan food or dishes of a particular region.

Travel blogs- If you want to try your hands on travelogues, you can write on cities recommendations, reviews of a visit, itineraries and local guides of a region.

News blogs- A news blog is a website where detailed news is posted on a regular basis. It includes context, images, videos and popular opinions on a subject matter.

Generally, n

ews blogs can be about entertainment, technology, politics and business.

Photography blogs, music blogs, parenting blogs, sports blogs, religion blogs and DIY craft blogs are also popular in the blogging sector.
Earn from blogging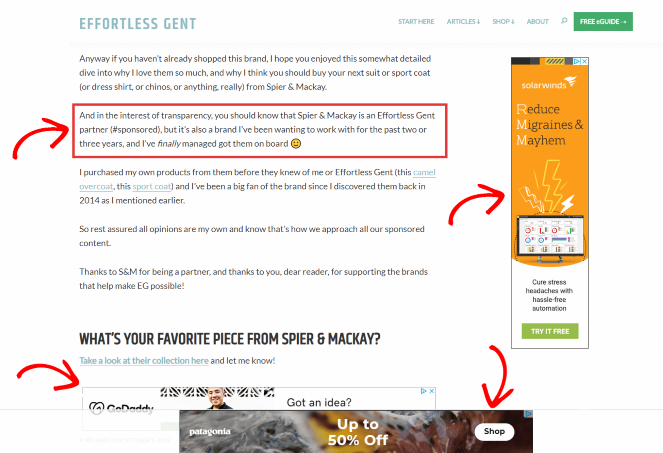 Blogging needs a good investment of both money and time. After putting so much effort into blogging, one also wonders how to make money out of it. One of the best and most common methods to earn is from post sponsors. You can review products in your blog posts for money if your blog gets web traffic.
Direct investment is another way to earn money. Bloggers usually connect with brands and let them place their advertisements on the blog website. Such investments can be associated with affiliated marketing. This type of marketing lets you earn an affiliate commission on every product or service advertised on your site.
Where can one learn how to blog?
When it comes to content writing, there is no other institute better than Henry Harvin. The content writing course at Henry Harvin delivers an integrated knowledge of all forms of content writing with a detailed guide to blogging. Due to experienced instructors, career support and job assistance, this institute is my favourite.
The detailed guide to blogging in this course has several other benefits. In detail, the content writing program here offers recognised certification, boot camps, e-learning access and guaranteed internship. The internship at Henry Harvin will render a pleasant and informational experience. With the help of professional instructors, you can get a detailed guide to blogging and insight on how to work on a blogging platform. This internship trains you to work on WordPress, therefore providing practical knowledge as well.
Other related courses from Henry Harvin
Creative writing course

Academic writing course

Copywriting course

Research writing course

Instructional design course
Conclusion
Blogging is more like an online diary which emerged as an encyclopedia and a marketing tool. Blogs range from experiential and informational or both. It has become a great way for writers to boost their careers. Due to this, many passionate writers start their journey on social media as a blogger.
However, other than writing skills, it also requires blogging techniques and content strategy to become an exceptional blogger. A suitable writing structure, keyword usage, consistency, content planning and an attractive website can immensely affect your blog rating. To sum up, one can learn all these tricks and techniques in Henry Harvin's content writing course. I hope my detailed guide to blogging gave you satisfactory insight into its role in the current digital era.
Reference reads
FAQs
What skills do I need to become a blogger?
To become a successful blogger, one must comprehend a detailed guide to blogging. Hence, it requires SEO writing, social media skills, link building, social-media managing skills and discipline. 
What are the best blogging platforms?
WordPress, Squarespace, Wix, Medium, Weebly, Ghost and Duda are the best blogging platforms today. 
What is a self-hosted blog?
Self-hosted blogs are posted on either a personal server or on a third-party server.  For instance, the most common third-party servers are Bluehost and Dreamhost. 
How often should you blog for SEO?
Being consistent in creativity and posting is the key to growth. Specifically, posting a minimum of 10-15 blogs a month is enough. One should always prepare an editorial calendar for strategic posting and best returns. 
Where can I create an e-commerce website?
Shopify, Bigcommerce, Zyro and Square online are the best eCommerce website builders.  
Where can I learn to blog?
Henry Harvin offers the utmost content writing courses. To repeat, it provides guaranteed internships ensuring experiential learning.