Introduction to SAP FICO
SAP FICO (Finance and Controlling) module is an important functional module of SAP Enterprise Resource Planning (ERP) software. Finance management and control is an important aspect for any business organization. It involves analyzing financial data and ensuring efficient use of financial resources. SAP FICO enables an organization to manage its financial reporting processes. It provides mechanisms for business planning and decision-making. There is an increasing demand for professionals who are able to implement these modules. You can learn about the fundamentals of this module from many training courses offered by reputed organizations like Henry Harvin, SAP Training, and others. SAP FICO training provides large number of career opportunities to many aspirants looking for an exciting future in this area.
Top 10 Reasons to learn SAP FICO
Here are the top 10 reasons why you should learn SAP FICO:
1. Improve organizational efficiency
Business processes in organizations evolve as they grow in size and transaction volumes. Business owners need up-to-date financial statements to understand their performance. They need mechanisms in place for controlling their operations in a systematic manner. This necessitates the use of software platforms for managing this complexity for large businesses. SAP FICO is important software that provides financial and controlling mechanisms to manage the business effectively. It can be easily configured for your organization. By learning this module, you will be able to identify timelines and milestones required to complete an implementation project. You will be able to design and document various functional scenarios and test cases. These will improve the business processes and increase efficiency.
2. Easy integration with other business functions
Organizations implement multiple business functions like sales, logistics, and inventory management. All these functions are integrated with financial operations. In terms of integrating with these business functions, SAP FICO has a great advantage. Such integration can be with other SAP modules like sales, distribution, and materials management. This provides a holistic view of the business processes of an organization and assists in running the business efficiently. SAP FICO is easily integrated with SAP Customer Relationship Management (CRM). The integration with SAP FICO enables better handling of sales and personalized customer experience. It is easier to analyze customer buying patterns that help in cross-selling other products. This results in increased profitability and customer satisfaction.
3. Apply standards and best practices
Many leading organizations in the world use SAP FICO. SAP modules are packaged as pre-configured and out-of-box business process components. Best practices from different organizations are collected and integrated into these components. Best practices are based on industry-wide financial management standards and enable companies to adopt them quickly. The use of best practices helps in standardized financial reporting. By learning SAP FICO, a professional gains knowledge of the various best practices and industry standards. By applying these in their organization, they are able to improve process efficiency.
4. High demand for SAP FICO professionals
Large organizations in different industry sectors have started to use SAP FICO software extensively. It provides organizations with well-structured and effective financial controlling mechanisms. The software can be easily integrated with other business function modules like sales and distribution. Such integration activities require skilled professionals in this domain. This creates a large demand for these professionals who are trained in this module. The large demand translates into a large number of job openings in these organizations.
5. Upgrade knowledge in Financial Accounting
SAP FICO helps in organizing the financial management systems that aid business owners to take effective decisions. By learning this module, you will be able to understand the important financial concepts like General Ledger, Accounts Payable, and Accounts Receivable. This will enable you to upgrade your knowledge of these core concepts. This helps in collecting best practices, guidelines, and standards. There is a continuous evolution in the financial management standards and the SAP FICO professionals need to be up to date on these. This will help you to differentiate yourself from other accounting and managerial professionals.
6. Stepping stone for learning other SAP modules
SAP FICO module deals with the financial and controlling functions of an organization. Other business functions must also be addressed in addition to those mentioned above. There are other SAP modules like Materials Management (MM), Supply Chain Management (SCM), and Production Planning (PP) that are implemented by the organization. Learning the SAP FICO module will provide you a stepping stone to understand and learn about other SAP modules. This will help you to gain knowledge in different business domains that will enhance your job prospects. These steps will take your career to the next level.
7. Gain reputation as a SAP consultant
SAP FICO-certified consultants have a great reputation within the Certified professionals community. The consultants enjoy the reputation of being knowledgeable about financial management and controlling. In addition, if you also learn about the other SAP modules, you will be a valuable professional for any organization. This will increase your reputation among your colleagues. Such a reputation also motivates others to pursue the path of training and certification.
8. Increase recognition among peers
If you are an existing finance professional in the organization, you can upskill yourself by learning SAP FICO. This will enable you to develop better workflows leading to more effective business processes. Thus, you have a better chance of getting a promotion and good recognition among your peers and superiors. There are many prestigious conferences and seminars where such professionals can participate. This increases networking and also enhances recognition among the community. The recognition also enhances salary prospects.
9. Get a lucrative salary
As seen in the market outlook for SAP FICO, there is a growing demand for SAP Certified professionals who work on this module. Since this module is used in many industries, there is always a need for trained professionals. If you learn this module and also get certified, you will be most sought after by employers. Individuals who are trained and who have excellent communication skills can easily land jobs with lucrative salaries. Typical salaries for SAP FICO consultants range from INR 5 lacs per annum to 11 lacs per annum.
10. Grow your career in existing organization
SAP FICO training is important even if you are already working in a finance role in your organization. You can undergo this training and get SAP Certified to get ahead in your current job. The SAP FICO training enhances your professional capabilities and gives you a wider perspective of the business. Today, there is a greater need for professionals to upskill themselves to acquire additional skills. This will definitely help in your career growth within the same organization.
You can read more about why you should take SAP FICO training in this blog.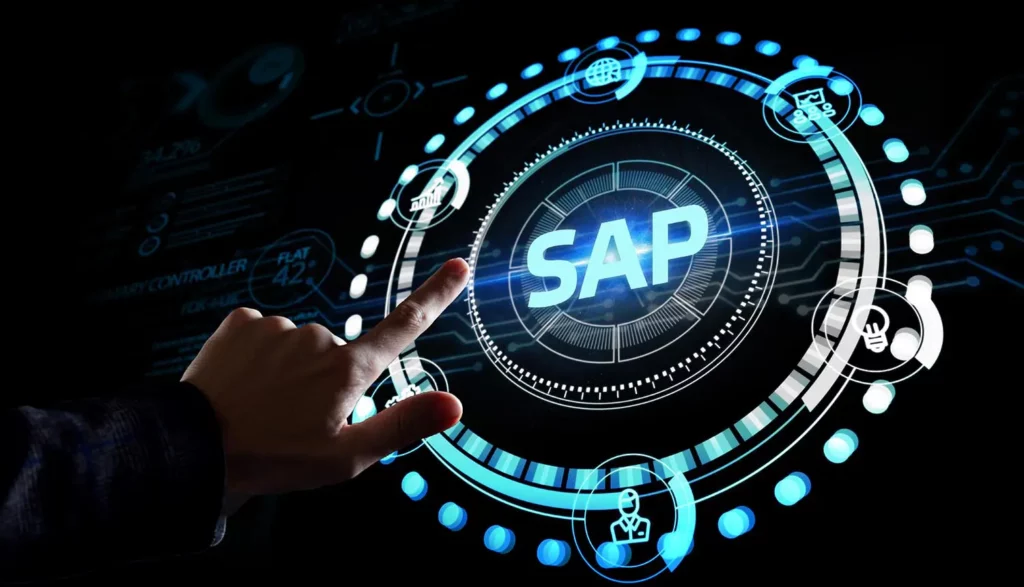 More about SAP FICO
SAP is an enterprise resource planning (ERP) software and is an acronym for Systems, Applications & Products. The company was founded in 1972. Prior to this software, enterprise data was stored in punch cards which were not real-time. This software used a logical database which enabled real-time data update and retrieval. The first offering by the company was its financial accounting system. See Wikipedia for more information.
SAP FICO is the Financial Accounting and Controlling Module of the SAP software that helps you conduct all the financial transactions, accounting, and reporting activities in a smooth fashion. This solution is designed to meet all the accounting and reporting requirements. By just clicking a button, you can gather information, analyze and prepare financial statements as well as charts that can be presented to management.
The software provides easy configuration tools and compatibility with other accounting software. It has many user-friendly features that make it very popular in organizations across industry domains.
The following video gives a quick overview:
Following are the 2 core modules of the SAP FICO module:
Finance (FI)
The Finance module is a core module that manages all financial data and transactions. It includes Bank Accounting, Funds Management, Legal Consolidations, Special Purpose Ledger, Travel Management among other components. The 3 main components of the finance module are:
Account Receivables – maintains financial transactions with customers and clients
Account Payables – maintains all transactions that are payable to vendors or suppliers
General Ledger – maintains real-time reconciliation between financial accounting and management accounting
The FI module allows for real-time financial processing based on which you can derive data for reporting. This module is typically integrated with other modules such as Material Management(MM), Sales and Distribution(SD), and Production Planning (PP).
Controlling (CO)
The Controlling module provides information required by the management for making important decisions. It provides insight into the different operations of the organization. The module consolidates all the operating costs and expenses of the organization. It focuses primarily on the managerial accounting aspects such as contribution margins, profitability, and data on profit centers/cost centers. This data is very important for internal users of the organization.
How to become a SAP FICO professional
The Finance and Controlling modules (FICO) work together to provide end-to-end financial accounting and controlling functions to help management in decision making.
In order to work with SAP FICO module, you must follow these steps:
Understand basic Accounting practices, use of General Ledger and its features
Gain knowledge of SAP Financial Accounting concepts
Learn how this module integrates with other SAP modules
Become SAP Certified in the module
SAP FICO Training
To become SAP FICO professional you will have to learn and understand this module completely. You can achieve this by undergoing training from a reputed institute. In addition to training, you must be able to execute projects to gain real-world experience. Many institutes offer training courses, but Henry Harvin Education seems to offer the best course.
Following are some of the advantages of undergoing this training:
Updates your knowledge of latest financial processes and standards
Provides you with information of the up-to-date software solutions used to manage financial activities
Assists you to improve the financial management processes in the organization thus achieving better efficiency
Enhances your career growth and provides you with lucrative job options
SAP FICO Certification
Online practice tests are good resources to prepare for certification. The website erpprep.com offers best practice tests. You will understand your preparedness by taking such tests. Practice tests help you to improve on the topics where you are weak. You can become SAP FICO professional by completing your training and working on real-world projects. However, you must realize that it takes hard work and patience to get certified in this module. It is equally important is to gain an understanding of different financial accounting processes. If you are a fresher, you must choose a good training course. For professionals in existing jobs, the training and certification enable them to acquire new skills to gain promotions.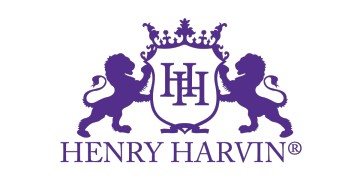 Henry Harvin SAP FICO training course
The SAP FICO training course by Henry Harvin is rated among the top 3 courses in the industry. It is offered by Henry Harvin Education, an award-winning institute that is also recognized by the Government of India. This course enables you to master the essential skills that will take you on your path to becoming a SAP FICO professional. The course will equip you to apply the knowledge in real-world projects. A quick look at the course curriculum on Henry Harvin's website shows that they cover all the important modules like General Ledger, Accounts Payable, and Accounts Receivable. The course is a unique mix of theory and practice on S/4 HANA Server. It also enables you to gain practical experience during training.
Key benefits of this course
Following are some of the key benefits of the SAP FICO training course:
Gain knowledge of financial accounting and controlling topics used in the industry
Participate in projects in SAP FICO
Avail of internship opportunities to gain practical experience
Get latest course material that follows industry standards
Receive Live Online training of 44 Hours worth of interactive sessions
Use the advanced lab facilities
Receive SAP Exam assistance from industry experts for scheduling and clearing the certificate requirements
Access E-Learning material, bootcamps and hackathons
Get 24×7 support and unlimited sessions with trainers at ERP Academy
Enhance your resume with assistance from experts and improve chances of getting short-listed
Additional benefits of this course
Henry Harvin Education's SAP FICO training course provides you with 100% placement support. This is valid for 1 year after completing the course successfully. You also get monthly brush-up sessions to keep you up-to-date with the concepts that you learned in the course. In addition, you will also become part of a 3,00,000+ strong alumni network by joining the elite ERP Academy.
Course Fees
The SAP FICO training course fees for Self Paced learning are INR 26550.
The Live Online Classroom course fees are INR 29500. You can also pay these fees via EMI. Visit the Henry Harvin course page here for more details.
Training Locations
This training course is available in many cities across India. See some of the important cities below where you can apply for this course:
Mumbai
Pune
Bangalore
Chennai
Delhi
Gurgaon
Kolkata
Coimbatore
In the current Covid-19 situation, the course is also available online.
Additional SAP training courses
In addition to the SAP FICO training course, Henry Harvin also provides specialized courses for the following SAP modules that can help you in your quest to become SAP Professional:
Material Management (MM) Training Course
Production Planning (PP) Training Course
ABAP Training Course
Supply Chain Management (SCM) Training Course
SuccessFactors Training Course
Learn SAP FICO today to enjoy an exciting career ahead!
Implementing financial management processes and controlling mechanisms is a complex task for organizations. Financial controls are procedures and policies that are employed to monitor and control financial resources. SAP FICO software helps organizations to implement these policies in a standard effective way. Organizations need trained professionals who can implement this software. Thus, there is a growing demand for such trained professionals across various industries. The growing demand also implies that there are a large number of job opportunities available in the market. High demand also implies that such professionals can get good salaries.
Learning SAP FICO will not only enhance your career growth but also provide you with recognition and respect. By getting certified, you can pursue your career aspirations and always stay ahead of the competition. Get started with your SAP FICO training now! Fulfill your aspirations to become a certified SAP professional and land a respectable job with a good salary.
Frequently Asked Questions
1. What is SAP FICO?
SAP FICO is the Financial (FI) Accounting and Controlling (CO) module of SAP Enterprise Resource Planning (ERP) software. It supports an organization to manage its financial data and reporting.
2. What are the key benefits of SAP FICO implementation?
The key benefits of this implementation are:
1. Provides end-to-end financial accounting and controlling mechanisms
2. Enables standard accounting practices and follow regulations
3. Performs strategic decision making based on accurate data
3. Why I should learn about SAP FICO?
SAP FICO provides many benefits to the organization, and hence there is a great demand for such professionals. These skilled professionals are able to provide standard best practices in the field of financial accounting. These are special skills and organizations always look to hire such professionals. The job opportunities are huge and these professionals are also able to demand high salaries.
4. How do I learn SAP FICO?
To become a SAP FICO professional, you can undergo specific training courses from reputed Government recognized institutes like Henry Harvin Education. In addition to your training, you need to gain practical experience in projects. This can be achieved with internships and working on industry-specific projects.
5. How do I benefit from learning SAP FICO?
SAP FICO is widely used in different industries like automobiles, telecommunications, oil and gas, and many others. This has created a large demand for professionals in these industries. As a result of this large demand, you can get many job opportunities with good salary options. By getting certification, you can stay ahead of the competition and pursue your career aspirations.
Check Video Testimonials: