"Both reading and writing are experiences – lifelong – in the course of which we who encounter words used in certain ways are persuaded by them to be brought mind and heart within the presence, the power, of the imagination."

– Eudora Welty

To begin with, when it comes to the English language, reading, writing, and speaking the language has its own perks. Moreover, it broadens your understanding of various cultures, businesses, and opportunities. With a global spread across most countries, the English language is now second nature for most.
And in case some people haven't explored it, they want to learn English because it's an international language.
10 Best Books To Teach English To Beginners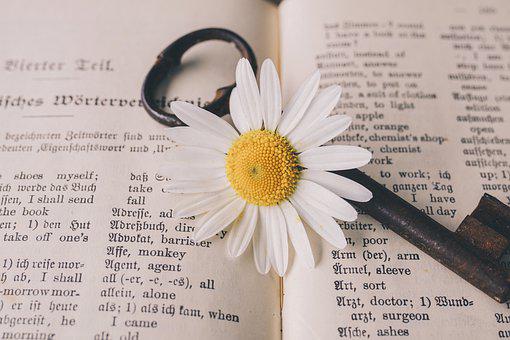 1. The Practice of English Language Teaching 5th Edition Book with DVD Pack- Jeremy Harmer
Without a doubt, this book is technically the bible of the English language. This is the fifth edition, the first came forty years ago. You can find the best learning practices, guidance on core skills, and language usage in different scenarios, with a different age groups of people. The book comes with a DVD which has classroom videos of experienced faculty from the UK, Turkey, and Mexico.
2. Grammar Games: Cognitive, Affective, and Drama Activities for EFL Students- By Mario Rinvolucri
The next on the list is a book by Mario Rinvolucri. This book is a reference book widely used by teachers. But, it's also a beginner's guide for many as it has a lot of quizzes and games that help a learner to understand the grammar and practice it well. This book perfectly works as a motivation for beginners.
3. Test Your English Vocabulary in Use Elementary with Answers- By Michael McCarthy Felicity O'Dell
Well, knowing the tricks and nuances is the best way to practice any language. This book Helps you in communicating with confidence. Whatever your purpose in learning English, this book is a must, as it has a lot of tips, tricks, tasks, and keys to effective communication in English.
4. English for Everyone: English Vocabulary Builder
With more than 3000 words, an illustrative explanation for each, activities, and an eye-catching presentation this book is the ultimate vocabulary guide for beginners. This also comes with audio material that can be accessed through the web or mobile.
5. English Grammar in Use Book with Answers- By Raymond Murphy
This book matches the level of Cambridge English. One of the most preferred grammar books of all time. The best part is the book has a series from the beginners to the advanced level which provides you learning scope with continuity.
6. Practical English Usage- By Michael Swan
Michael Swan is an English language expert at Oxford University. This book is a practical guide to understanding article problems, avoidable words, classic English, contemporary English, grammar, the difference between American English and British English, and many more topics in a 28-section book with A-Z about the English language.
7. Practice Makes Perfect English Conversation- By Jean Yates
This book has a perfect title, and a perfect pick for those who are looking for conversational skills. Engaging exercises, and dozens of explanations, reinforce the communication skill you are aiming for. The book also has a series of concepts covered and explained that can be useful in daily conversation in English, whether it's with friends, colleagues, or business-related.
8. How I Learnt to Speak in English?- by Neetu Sugandh
This book got into existence with the author's real-life experience with English communication skills. The difference between correct and casual usage of English, techniques, and communication briefs is all this book talks about.
9. Spoken English & grammar book for beginners step by step Hindi to English- By Vikram Khanna
This book focuses on vocabulary, sentence patterns, conversation, and speaking skills at work. The best part is it's a bilingual book that was launched keeping in mind Hindi speakers.
10. The Quick And Easy Way To Effective Speaking- by Dale Carnegie
This book takes you through the journey from being a beginner in English to talking like a native English speaker in no time. A handbook for effective speaking in English, this book teaches you the right style of communication.
Core Skills To Learn From English Books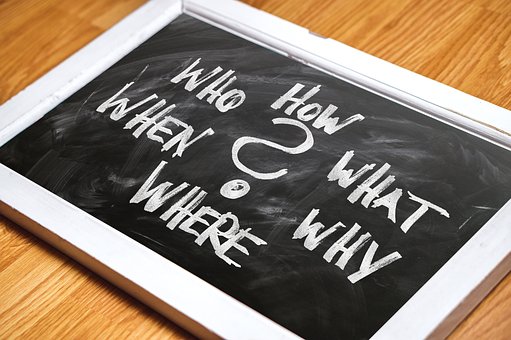 Following are the four core skills to look for:
Speaking: Self-practice and speaking by self helps to understand the actual implementation of what you just read in the book.
Listening: Helps in developing imagination, visualization, and memorizing when someone reads out to you a book.
Reading: Reading a book is the best way to self-assess and improve your language skills from being a beginner to reaching the advanced level.
Writing: Make practice writing while you read and you would see how by reading a book you actually get to know a language more deeply than you thought.
Why Books Are An Important Tool For Beginners?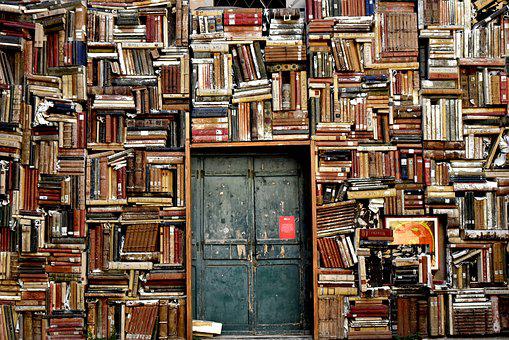 Breaks the inhibitions attached to the language
Helps in practicing all the core skills parallelly
It helps in learning effective communication
Boosts confidence in reading
Improves vocabulary
Brings in multiple career opportunities
Know the language which would take you to places
Learning Path For Beginners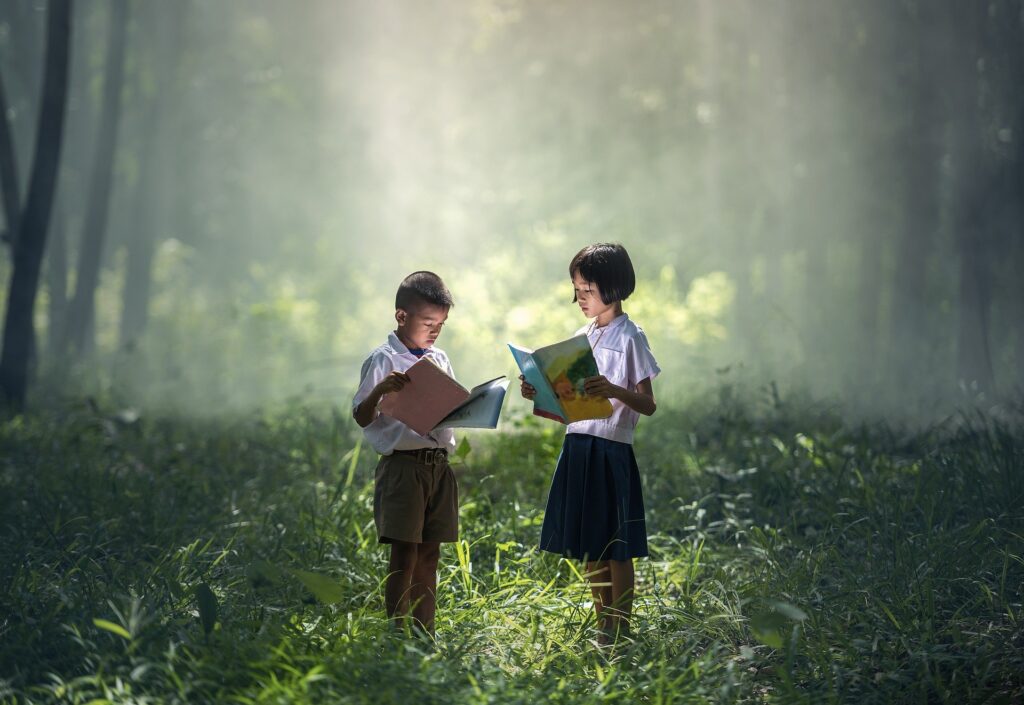 Follow this path when you first begin learning English as a beginner:
Firstly, find out what you want to learn and why
Keep a record of the time you have on hand
Secondly, find out how you want to assess your skills
Look around for resources and courses
Pick that suits you the best
Begin easy
Work the most on your basics
While you research, do not overload yourself with resources.
Additionally, this would confuse you more than help you
Thirdly, make a study plan
Boost your English learning by watching movies, listening to podcasts and music
Learn the vocabulary and imitate the tone
Swap in, swap out words
Remember the pattern a language follows
Begin by reading shorter and simpler texts
Equally important is reading aloud
Speak as often as possible
Fourthly, challenge yourself with a target
Understand the difference between survival English and professional English
Learn to greet and return the favor in English
Practice the number reading pattern
Further, learn simple question answers for a conversation starter
Practice a little every day.
Lastly, evaluate and rework the areas identified as problematic
Tips to Select A Good Book For Learning English
See the skill level the book caters to
The book can be for beginners, intermediate or advanced
In each section, it might be catering to all four core skills or focus entirely on one skill
Identify the struggling part of learning and find a book that focuses primarily on the same
Books come with quizzes, audio guides, sample questions, and pictorial explanation
Identify your learning style and choose accordingly
Dual language learning books are a preferred choice for many for the ease of learning
In fact, at times give book reviews a chance to help you in deciding the book
Conclusion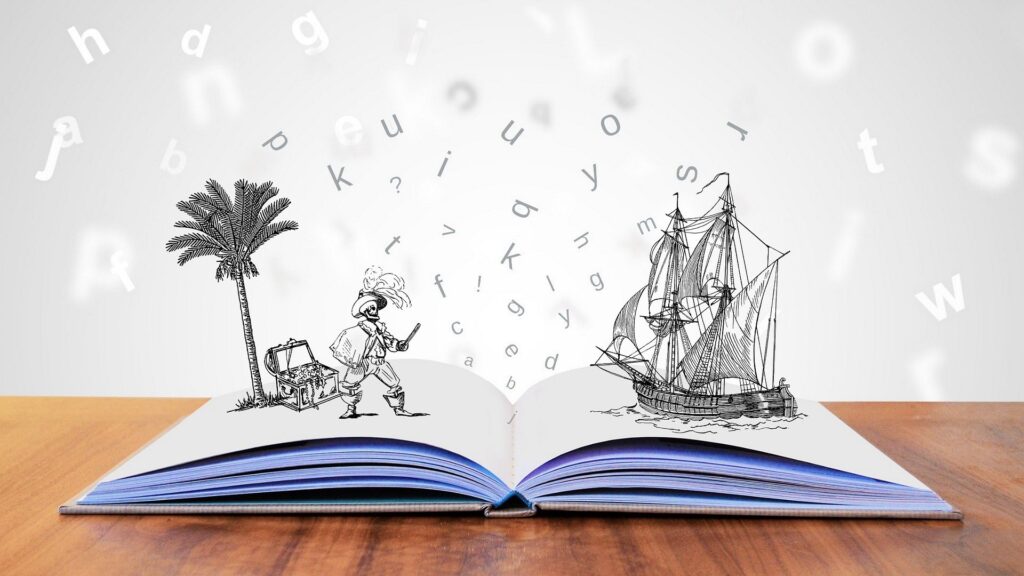 To sum up, let us accept that English acquires more than 25% of the global communication arena, any country, any sector. And if you have a second thoughts on where to benign with, then I would suggest picking up one of these books and start knowing English through the lens of experts and not the naysayers.
As a beginner definitely not going to be easy but when you have books as a companion, the path would definitely take you to your ultimate destination.
FAQs
Q1. What are the different ways to learn the English language?
Take up a course, watch movies, browse online resources, and keep a good collection of books for overall learning.

Q2. What are the exams I can appear for to get certified in English language proficiency?
 IELTS, TOEFL, CPE, and CAE are the most commonly taken English language exam.

Q3. Which is the best English language course?
Henry Harvin's English language course is the best as it focuses on all the core skills. This course also offers internships, assignments, and placement assistance to the candidates.

Q4. How to decide which book is the best for English learning?
There is no good or bad book. It depends on what you are looking for. If your focus is only on speaking or writing then there are designated books for the same. Basically, your goal decided the book for you.

Q5. Any learning tips for beginners?
There is only one way to become a fluent language expert. That is explore, read, practice, rectify errors, practice, and repeat.