If you are someone who is looking for the best SOC Analyst Courses? In this blog, we present the Top 5 SOC Analyst Courses In India, opening the gateway to a rewarding career in cyber security. As the demand for cyber security expert is suddenly growing, India has risen to the challenge by offering cutting-edge SOC Analyst Courses that will help individuals to accomplish skills to fight evolving cyber risks.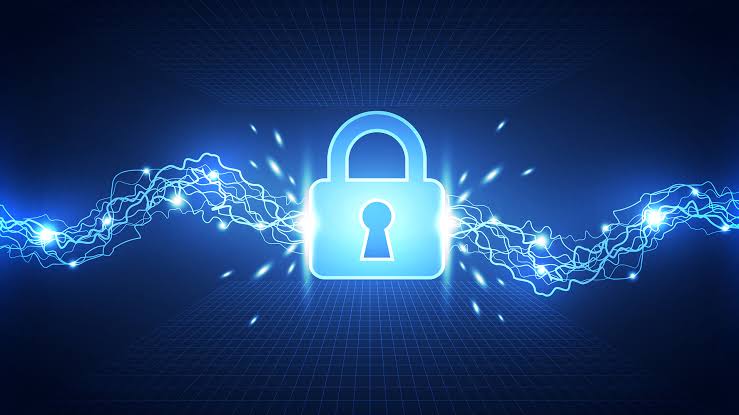 pic courtesy – i2tutorials
In today's digital age, where data breaches and cyber threats are increasing, the role of Security Operations Center (SOC) analyst has become most important. These skilled professionals stand as the frontline guardians of digital fortresses, monitoring, detecting and responding to security incidents to ensure the safety of sensitive information and digital assets.
Who Can Opt for the Course?
Whether you are a recent graduate looking to embark on a promising career path or an experienced IT professional seeking to enter the cyber security sector, to gain expertise and open doors to a fulfilling and dynamic career. This guide will help you navigate the options available and make an informed decision about the SOC Analyst Courses that align best with your aspirations.
Join us as we reveal the top-tired educational opportunities that can create the path to becoming a proficient SOC analyst, defining digital infrastructures and playing a major role in safeguarding our increasingly interconnected world.
List of top SOC Analyst Courses to advance your career in cybersecurity
1. Henry Harvin

Henry harvin a name for quality education and professional development, henryharvin offers a series of courses that promise to provide individuals with the expertise needed to tackle modern cyber threats head on.
The courses are carefully crafted to cover a wide spectrum of topics essential for effective security operations. From threat intelligence and incident response to network defence and vulnerability assessment, the curriculum is designed to provide a complete understanding of the SOC analyst role. Each topic is presented in structured manner, ensuring that learner's grasp both theoretical concept's and there practical applications. For more information related to the course.
Key features
Practice on real-time projects which can benefit participants to include it in their resume for future recruiters.
Learners benefit from the guidance of those who have gone through the difficulties of SOC operations.
With Real Hands-On Experience become job ready.
100% placement support.
Become certified SOC analyst professional.
More than 1500+ professional trained.
Course Details
2. Infosec Train

The course basically begins with training of SOC teams and blue team operation architecture and later on move forward towards more advanced topics such as incident response, digital forensics, threat intelligence. It aims to help you master over trending and in demand technical expertise to perform advanced SOC operations.
Certified SOC Analyst Training Course
Key features
The courses aim to guide learners with a comprehensive skill set required for successful SOC operations.
Infosec train often includes real time projects in there courses.
4 hours per day session.
Certified and experienced trainers.
Instructor led hands on training, Access to recorded sessions.
Covers SOC expert combo tools.
Course Details
3. Indian School Of Ethical Hacking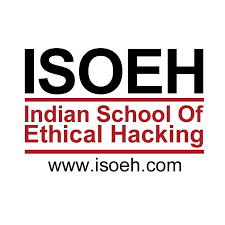 Upgrade your cyber security powers with the Certified SOC Analyst Courses by Indian School Of Ethical Hacking. Boosting and industry relevant syllabus, this program covers intrusion detection, incident handling, and highlights on end-to-end SOC workflow. Course provides practical labs and real-world challenges, making sure that graduates learn the practical awareness needed for success.
Certified SOC Analyst (CSA)
Key features
Gain hands-on experience in alert triaging process.
Able to recognise attacker's tools, tactics.
Knowledge of SOC processes, procedures, technologies, and workflow
Courses Offer job placement support.
Able to monitor and analyse logs.
Capable to monitor emerging thread patterns and perform security threat analysis.
Course Details
Duration – 24 Hours
4. Craw Academy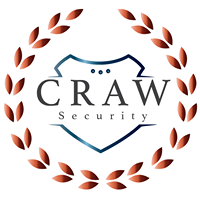 For those with a preference for cyber security ethical hacking, the Craw Academy offers certified security operation centre analyst training program. Examining into network defence, incident detection, threat intelligence, incident response, attack methodology and more, this course assist in bridging the gap between theory and practice. Graduates not only get a certification but also the confidence to handle the complicated cyber security environment.
Certified Security Operation Center (SOC) Analyst Training Program
Key features
Craw Academy Provides ongoing support, allowing learners to seek guidance, access resources, and stay updated even after course completion.
Courses can be often tailored to individual or organisational needs, ensuring a personalised and effective learning experience.
Helps gain working knowledge of network and endpoint security tools.
The capacity to look for unusual activity in system and application logs.
Understanding of security protocols
React to harmful behaviour and data loss.
Course Details
Duration – 20 Hours
5. Udemy

Udemy offers a variety of courses related to Security Operation Center (SOC) Analyst training. These courses are designed to provide individuals with the skills and knowledge necessary to become effective SOC Analysts. Participants learn how to respond to security incidents swiftly and effectively. This includes understanding the steps involved in containing, removing, and recovering from security breaches. One of their SOC Analyst Courses is,
SOC Analyst Training
key features
Threat Hunting with the IOC'S
Windows Domain Controller working and Solution for cyber-attacks.
Network and Security Device working
Able to understand the attack identification, Investigation.
Remediation of Cyber Attacks
Defend and eliminate the attack.
Course Details
Duration – 8.5 Hours
Benefits Of Enrolling in SOC Analyst Courses:
These courses can offer a range of benefits that will enhance your knowledge, skills, and career prospects in the field of cyber security. Here are some of the advantages of taking the courses,
The set of skills, experience and knowledge gained through this course can qualify your roles such as SOC analyst, cyber security analyst, incident responder, and threat intelligence analyst. Having the right qualification will give you a good competitive edge in a dynamic job market.
These skills achieved are transferable and valuable in various aspects of your career.If you are, already working in the cyber security field, this course can contribute to your career advancement by enhancing your expertise and preparing you for more senior rules. It is a great strategic investment in your professional development that can open doors to numerous opportunities.
Recommendation Reads
Cyber Security Attacks and it's type
Conclusion
In a world where cyber security is the foundation of digital exist, analysts are the unsung heroes who protect the virtual territory. As cyber threads are making progress in complexity, the need for skilled professionals is also growing immensely. These SOC Analyst Courses in India offer all the aspiring cyber security experts a doorway to unique career prospects.
Each course is structured in such a way that it is a blend of theoretical knowledge and hands-on experience, shaping each and every individual into dedicated defenders of digital property. You can either be an IT professional looking to enter into cyber security or a fresh graduate seeking a niche, these courses hold the key to unlocking your cyber security excellence. Begin a great journey, by improving your skills, and become a person to protect the digital age.
FAQS
What is a SOC analyst course?
It is a specialised training program design to equip individuals with the skill and knowledge required to become effective security operations analyst.
Who should take a SOC analyst courses?
It is suitable for IT professionals, recent graduates, and individuals interested in pursuing a career in cyber security.
What will I learn in a SOC analyst course?
In this course you will learn about threat intelligence, incident handling, log analysis, network monitoring, security tools, vulnerability assessment, and more.
What job roles can I pursue after completing a SOC analyst course?
After completing you can pursue roles such as SOC analyst, security analyst, incident responder, threat hunter, and many more specialised roles.