Embedded Systems have been in our lives for quite some time now and thanks to AI, mobile computing, gaming consoles, and machine learning, its applications can be seen in every industry today. This makes the requirement for specific Embedded Systems Courses in Pune and elsewhere imperative.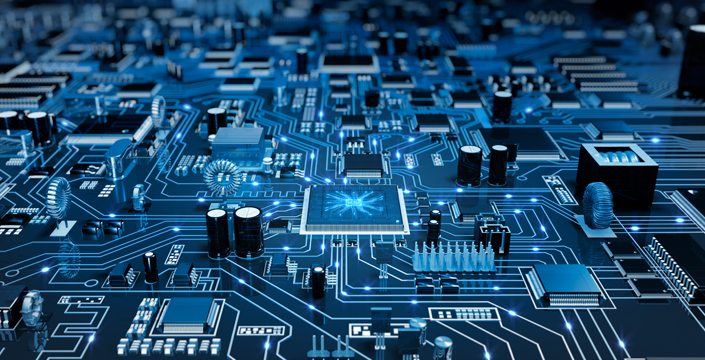 The requirement for Embedded Systems is on the rise as also the demand for trained personnel. Many institutes offer training courses in Embedded systems, Embedded Hardware, Embedded Programming, etc. The students can choose the course depending on the type of training and the area of specialization he or she wishes to pursue. Listed below are some Embedded Systems Courses in Pune.
1. Henry Harvin
Rating: 4.9/5
Henry Harvin has been in this field since 2013. It ranks amongst the top 500 Global Edtech Companies and is ISO 29990:2010 certified. Henry Harvin is also recognized by the UKAF, UK Cert, and the American Association of EFL among others. It offers an online learning platform with over 800 courses to choose from. There are 100% practical sessions for the Embedded Systems Course of Programming and Architectural Design of Embedded Systems. The course duration is 50 hours. Henry Harvin also offers internships after completion of the course. They have 210 plus corporate partners and more than 180 colleges across as partners across nations. Henry Harvin Academy also gives support with placements. Detailed information is available at www.henryharvin.com.
2. Advanced Technical Training Institute Pune
Rating: 4.9/5
It is a software training institute with more than five years of experience in the field of teaching. Apart from Embedded Systems courses in Pune, ATTI Pune offers personalized training and hands-on experience in the Industrial Internet of Things, Robotics, Java, Python, AI, etc. There are offline as well as some online classes. The classes are for 5 to 6 months duration. ATTI and Tilak Maharashtra Vidyapeeth Pune award the course certificates. Its website www.attipune.in can provide detailed information.
3. Technoscripts Embedded Training Institute
Rating: 4.6/5
They are one of the first training institutes for Embedded Systems Courses in Pune and have over 16 years of experience in this field. Technoscripts Embedded Training Institute offers graduate and postgraduate diplomas in Embedded Systems and focuses on designing and programming systems through theory classes and practical lab learning. The classes conducted are for a duration of 3-4 months depending on the course and are online as well as offline. Their website is www.technoscripts.in
4. Bicard Embedded Systems Course Training Institute in Pune
Rating: 4.5/5
Bicard has been in the field of training for Embedded Systems Courses in Pune since the year 2000. Their job-oriented course structure is designed for freshers as well as for professionals. They offer online and offline Masters and Post graduate diploma courses in Embedded Systems Design. Bicard also conducts courses on the Internet of Things and IoT. The minimum eligibility required is B.E. or B.Tech. More information can be availed at www.bicard.org.
5. CSM Digital Technologies
Rating: 4.7/5
CSM Digital Technologies are in this field since 2018. They conduct online and offline classes for various courses like Advanced Embedded Systems, Data Science, Industrial Automation, IOT Training, and Electrical Training. The students must hold a BE or BTech degree, or ME or MTech degree to enroll for their Diploma in Advanced Embedded Systems Courses in Pune. Candidate selection is based on an aptitude test and personal interview. The course is for a duration of 3 months. Details are accessible on its website www.csmdigitaltechnologies.com
6. ACTE Pune
Rating: 4.7/5
ACTE came up in the year 2011. It offers Embedded Systems courses in Pune in an online mode of teaching. Certified experts and industry experts conduct the classes and the duration of the course is around 40 hours. The institute also gives Real-time projects to the students. ACTE TRAINING INSTITUTE PVT LTD is the unique Authorized Partner of Oracle, Microsoft, National Institute of Education (nie) Singapore, to name a few. More details are available on its website www.acte.in
7. Teknomindz Institute of Advance Technology
Rating: 4.5/5
Teknomindz was set up in the year 2019. It offers advanced diplomas in Embedded Systems, IOT Raspberry Pi, and Industrial PCB Designing. The institute also offers hands-on training during the course and, job placement assistance and internships post-completion of the course. The website for detailed information is www.teknomindz.in.
8. The World of Automation
Rating: 4.9/5
The World of Automation is ISO 9001:2015 certified. They provide Industrial Automation PLC, SCADA, and HVAC apart from Embedded Systems Courses in Pune. A tie-up with more than 100 colleges for skill development and over 100 companies for placements would be beneficial to the students. The embedded systems course is for a duration of 3 months and any graduate or post graduate can apply. Detailed information is available on its website www.theworldofautomation.com
9. Embedded System Design Academy
Rating: 4.7/5
Here, eminent trainers and inputs from industry experts ensure that the students get proper training and knowledge in the field of Embedded Systems. The Academy has been operational for more than 7 years. They conduct online as well as offline classes. ESDA is an official associate of the IIT Bombay Spoken Tutorial program. It teaches Free and Open Source Software (FOSS) like Linux, Java, LibreOffice, Scilab, etc. through easy video tools. The embedded Systems courses are for 1 week to 5 weeks depending on the course selected. Their website mnprojects.in has the required details regarding the Embedded Systems Courses in Pune.
10. ICIT Pvt. Ltd
Rating: 4.5/5
ICIT Pvt Ltd. came up in the year 2000 under an MOU signed with the University of Pune (now Savitribai Phule Pune University) and has a tie-up with the Department of Electronic Science for their courses. They have also signed an MOU with I.S.E.P France. The Institute offers postgraduate diploma and certificate courses in Embedded Systems design apart from many other courses. Students with BE or BTech degree, or MSc or MTech degree from any Indian University are eligible to apply to ICIT. Its website is www.icitonline.org
Conclusion
Embedded systems find use in almost all sectors and products across nations. Be it digital or smart watches, Fitbits, smart TVs, interactive Kiosks, ATM machines, home appliances, or automated vehicles, embedded systems are an integral part of the functioning of these products. Yet, there is a dearth of skilled engineers or personnel with certified knowledge in this field. According to a research firm, by the year 2025, the market for Embedded Systems may touch more than $ 100 billion. New entrants in this field have a good scope for growth.
FAQ
1. What is the scope of Embedded Systems in the future?
A. A majority of electrical products today require Embedded Systems. With the increase in AI applications, the demand for Embedded Systems and its Chips is going to increase day by day. It is estimated to cross $ 100 billion by 2025.
2. What is the eligibility criterion for Embedded Systems Courses in Pune?
A. Most institutes require a degree in BE or BTech or a degree in MSc, MTech, or ME. Some institutes also accept students with a bachelor's or postgraduate degree in any field.
3. What are the Programming Languages used for Embedded Systems Software?
A. Python is a popular Programming Language along with C, C++, and Java for developing software for Embedded Systems.
4. What are the Operating Systems used for processing Embedded Systems Programming Languages?
A. Operating Systems like Linux, OSE, Nucleus RTOS, etc process Embedded Systems Programming Languages.
5. What is the benefit of Embedded Systems?
A. Embedded Systems are created and used for a specific purpose. Their function is restricted and power consumption is also less. This makes it possible to design and create them at a low cost and reduce energy consumption and cost.
Also Reads