Humans are social animals. What is the key to being social? Its interaction. In recent times there are many platforms available to interact and communicate amongst people. Instagram is one such massively applied social platform. The main objective of Instagram is to provide a visually-driven social media platform for users. A platform to share and discover creative, engaging content. It aims to connect people and foster meaningful connections. This also inspires creativity through photos, videos, and Instagram stories.
Furthermore, Instagram stories aims to create a safe and inclusive community by combating harmful content and ensuring a positive user experience. Overall, Instagram's goal is to be a platform where users can express themselves, connect with others, and discover the world through captivating visuals while supporting its parent company's business interests.
What we are about to share with you now are ways to engage the audience with Instagram stories. Here they go!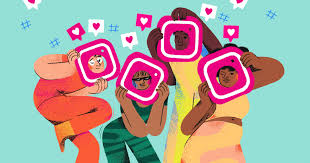 1. Post at Least Once a Day

Posting Instagram Stories at least once a day can indeed help you stay at the top of people's news feeds and maintain engagement. Posting Instagram Stories at least once a day can indeed help you stay at the top of people's news feeds and maintain engagement.
Respond to comments, mentions, and direct messages promptly. This two-way interaction builds a stronger connection with your followers. Share BTS (Behind-the-Scenes). This humanizes your brand and fosters a deeper connection.
Remember that while posting daily can help maintain visibility, the quality and relevance of your content are equally important. Always prioritize creating content that resonates with your target audience and aligns with your brand's goals and values.
2. Use Hashtags and Location Tags to Expand Your Reach on Instagram Stories

Using hashtags and location tags effectively in your Instagram Stories is a great way to expand your reach and increase discoverability. Select hashtags that are directly related to the content of your Story. Instagram allows you to add hashtag stickers to your Stories. These stickers are visually appealing and encourage users to explore related content. You can use up to 10 hashtags in a single Story.
If your Story is location-specific, be sure to add a location tag. This can help you reach people who are searching for or interested in content from that particular area. Combine Hashtags and Location Tags
If your location isn't listed in Instagram's database, you can create a custom location tag. This can be useful for promoting events or businesses in unique places.
3. Go Live and express on Instagram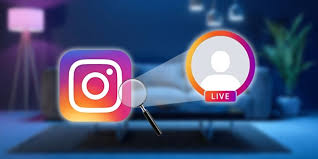 Going live on Instagram stories is a great way to engage with your audience in real time and create a more immediate and authentic connection. Once you're life, you'll see viewers joining your stream, and you can interact with them in real-time. Respond to comments, and questions, and engage with your audience to create a sense of community.
Instagram Live offers several interactive features you can use during your stream, such as:
Add a Guest
Add Filters and Effects
Pin Comments

After ending your live stream, Instagram gives you the option to save the video to your camera roll or share it to your Story for 24 hours, allowing those who missed it to catch up.
Going live on Instagram is a dynamic way to connect with your audience, answer questions in real time, share updates, and engage on a more personal level. Be sure to promote your live sessions in advance to maximize viewership, and consider scheduling regular live streams to build a dedicated audience.
4. Get Creative with Animations on Your Instagram Stories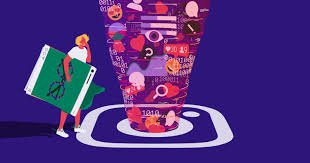 Getting creative with animations on your Instagram Stories is an excellent way to make your content more engaging and eye-catching. Instagram offers several features and tools to help you add animations and dynamic elements to your Stories.
Use the Text tool to add animated text to your Stories.
Search for and add GIF stickers from the Instagram library or Giphy.
Use stickers that relate to your content or current trends.
Draw simple animations frame by frame to tell a story or convey a message.
Explore Instagram's library of animated filters.
Use animations to draw attention to key points, highlights, or important messages in your Stories.
Remember to keep your animations relevant to your brand and the content you share. Using minimal animations can make your Stories look cluttered, so strike a balance between creativity and readability. Experiment with different animation techniques to find what resonates best with your audience and aligns with your brand's style.
5. Use Polls to Give Your Audience What They Want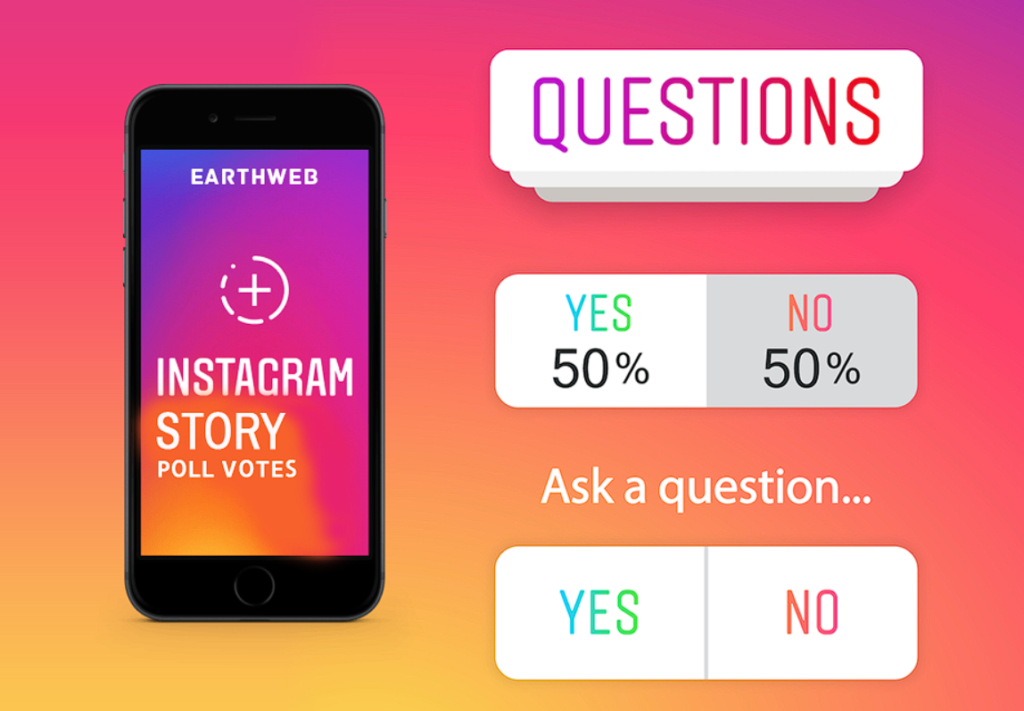 Using polls on Instagram Stories is an effective way to engage your audience, gather feedback, and tailor your content to their preferences. Use the "Poll" sticker to ask your audience which topics or content they'd like to see from you next.
Present two or more options, and let your audience vote on their preferred choice.
If you're a business, use polls to gather feedback on your products or services.
Ask questions like, "Which product feature do you like the most?" or "What new product should we launch next?"
Determine what types of content your audience prefers by asking questions like, "Do you prefer video tutorials or written guides?"
Using polls not only helps you give your audience what they want but also fosters a sense of community and involvement. It's essential to be responsive and adaptive based on the feedback you receive to build a loyal and engaged following.
6. Encourage people to ask questions.
Encouraging people to ask questions on Instagram can be a great way to foster engagement, build connections, and provide valuable content to your audience. Announce in advance that you'll be hosting a Q&A session on a specific date and time.
In your captions or Stories, ask open-ended questions to prompt responses. If you've previously received interesting questions from your audience, consider sharing them in your Stories along with your responses. This can encourage others to follow suit.
Position your Q&A as a learning opportunity. Let your audience know that you're there to provide valuable insights and information and that their questions are welcomed.
Thank your audience for their questions and participation. Gratitude goes a long way in building a positive and engaged community.
7. Make things fun with an Emoji Slider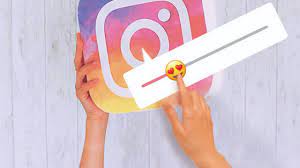 Using the Emoji Slider feature on Instagram can add a fun and interactive element to your Stories, encouraging engagement and feedback from your audience. Choose an emoji that best represents the scale or rating for your question. Place the Emoji Slider sticker on your Story where it makes the most sense. You can move and resize it as needed.
As your audience starts interacting with the Emoji Slider, engage with their responses. Respond to comments, thank them for participating, and acknowledge their feedback. Remember that the key to a successful Emoji Slider interaction is to keep it lighthearted, engaging, and relevant to your brand or content. Encourage your audience to participate and have fun with the feature, and use it as an opportunity to build a sense of community and connection on Instagram.
8. Save Important Stories to Your Highlights
Saving important Stories to your Highlights on Instagram is a great way to keep valuable and evergreen content accessible to your audience on your profile. Start by creating the Story that you want to save to your Highlights. This can be a special announcement, a tutorial, a product showcase, or any content you deem important and want to keep readily available.
By saving important Stories to your Highlights, you create a curated collection of content that can serve as a reference, showcase your best work, and provide valuable information to your audience. It's a useful tool for keeping evergreen content accessible long after its initial 24-hour lifespan in regular Stories.
9. Use Stories to Send Traffic Back to Your Site
Using Instagram Stories to send traffic back to your website is an effective way to drive engagement, promote your content, and increase website traffic. Before directing your audience to your website, make sure you're offering something of value. This could be blog posts, product launches, exclusive offers, or informative content that aligns with your audience's interests. In your Instagram Stories, use clear and compelling calls-to-action (CTAs) that encourage viewers to swipe up to visit your website.
Remember that Instagram Stories are temporary, so creating a sense of urgency and providing valuable incentives to encourage your audience to swipe up and visit your website is essential. Consistency and creativity in your Stories can lead to increased traffic and better engagement with your website content.
10. Count down to an important event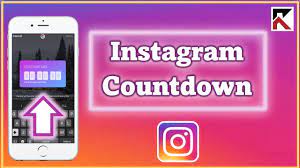 Counting down to an important event on Instagram Stories can build anticipation and excitement among your followers. Encourage your followers to interact with the countdown. You can ask them to share their excitement, tag friends they plan to attend with or ask questions related to the event.
Countdowns on Instagram Stories are a visually appealing and interactive way to build excitement and engagement around an upcoming event. They are particularly effective for product launches, promotions, special announcements, and any event you want to promote to your Instagram audience.
Recommended reads
25 Tips On How To Increase Instagram Followers In 2023
Top 10 Instagram Followers Hack to Attract Organic Traffic
25 Tips On How To Increase Instagram Followers In 2023
How to Start a Blog on Instagram: 7 Tips for Beginners
Conclusion

In conclusion, Instagram Stories provides a dynamic platform to engage your audience. Instagram Stories have revolutionized the way users interact with content on the platform. They have become a vital tool for personal expression, brand marketing, and user engagement. Firstly, by embracing creativity with animations and polls, you can captivate their attention. Secondly, encourage participation by using emojis and countdowns. Lastly, maintaining consistency and responding to feedback ensures a loyal and interactive community.
FAQs
How can I measure the effectiveness of my Instagram Stories engagement strategies?
Use Instagram Insights to track metrics like views, replies, and swipe-ups to assess the success of your engagement efforts.
How can I boost engagement with Instagram Story captions?
Use concise, attention-grabbing captions that complement your visuals and encourage viewers to take action.
How often should I post Instagram Stories to keep my audience engaged?
Consistency is key; aim to post Stories regularly to maintain audience interest and stay on top of their feeds.
What are some tips for creating visually appealing Stories?
Use vibrant visuals, concise text, and well-designed graphics to make your Stories visually appealing and easy to understand.
Can I repurpose content from my regular Instagram feed for Stories?
Yes, repurposing content as Stories with additional context or updates can keep your audience engaged.
Is there a recommended length for Instagram Stories to maintain audience interest?
Aim for concise and engaging content. Most Stories are 15 seconds long, but longer narratives can be effective if they hold viewers interest.